The SCEG Student Activity Team of KLCII successfully organized a unique Teacher's Day gathering for Chinese students on August 24, 2023, from 3:00 to 5:00 pm at the Ang Mo Kio campus. The event created an experience filled with laughter and deep interaction for the students.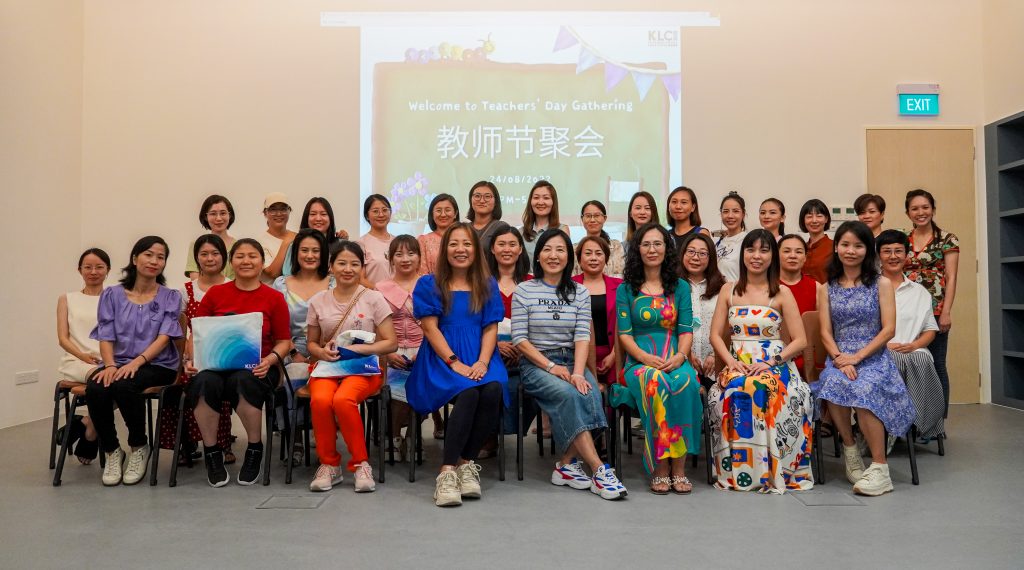 Our SCEG Teachers Ms Xiao Hua (L) and Ms Irene Ong (R) in the last row pictured together in the group photo with our student participants.
At the beginning of the gathering, students enjoyed a distinctive ice-breaking session. Through group cooperation, they delved into the institute's vision, mission, and values, sharing insights into these core principles. The students also engaged in self-introductions centered around the theme "My Superpower," analyzing their personality types to promote a deeper understanding of each other, laying the foundation for stronger peer relationships.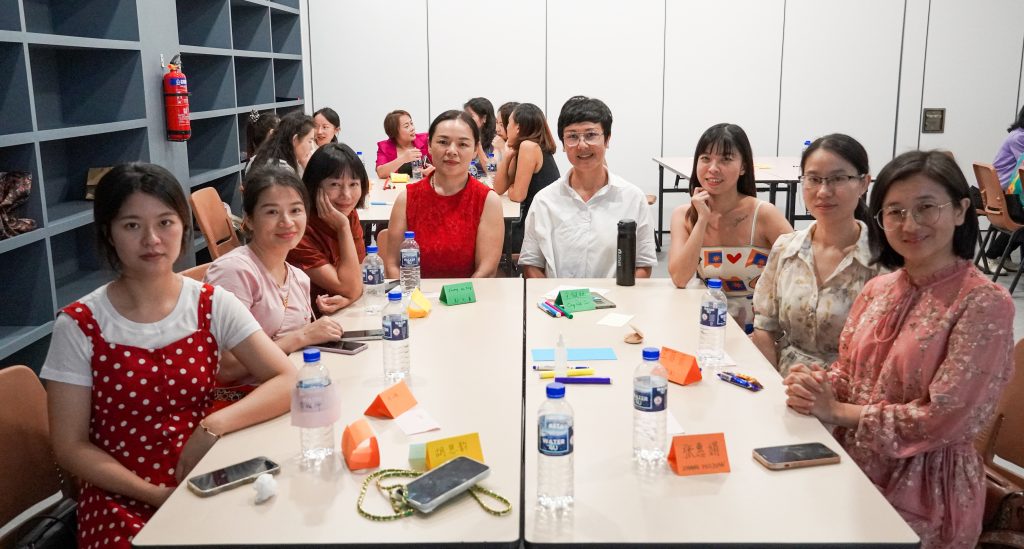 One of our student groups seen during icebreaking.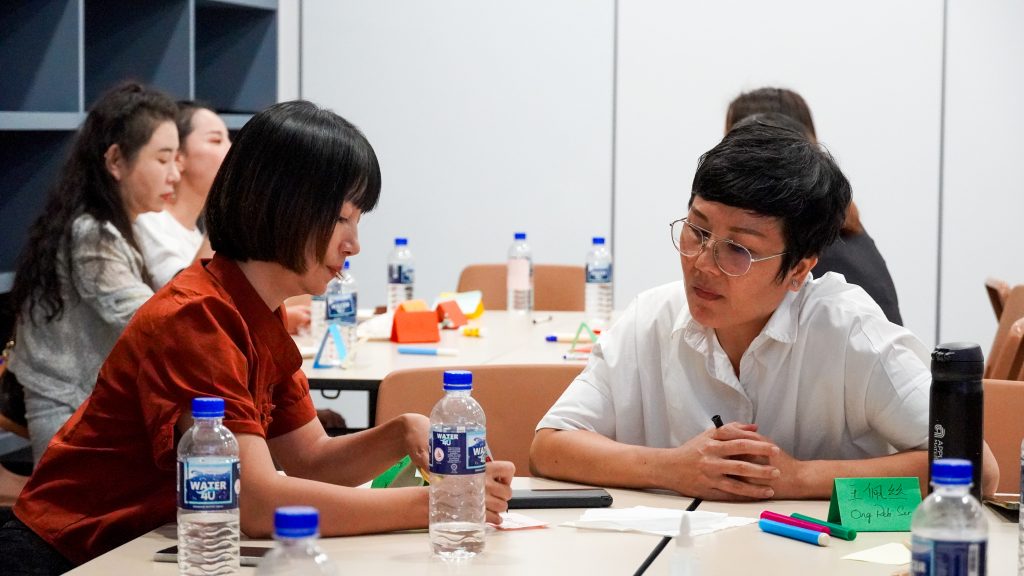 Students engaging in the ice breaking activity.
Another highlight of the event was the surprise appearance of the mysterious guest, Principal Mr. Chua Ying Hwee. He shared insights into SCEG as a platform that fosters the comprehensive development of students, encouraging them to cultivate leadership skills and shine in the field of early childhood education. Mr. Chua's sincere sharing not only deepened students' understanding of the KLCII's educational philosophy but also inspired their aspirations for future development.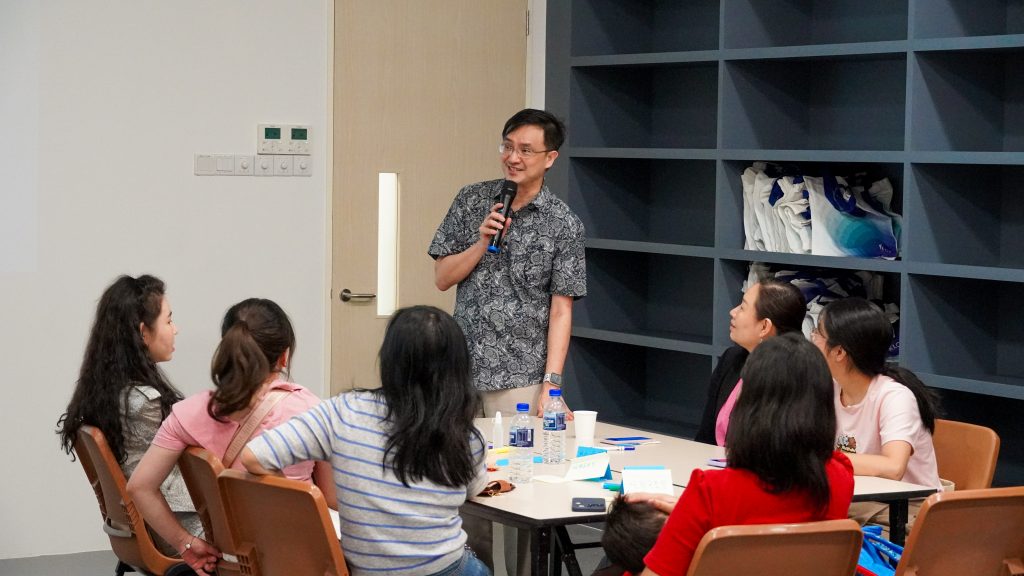 Mr Chua Ying Hwee (CEO/Principal KLCII) sharing about SCEG and KLCII's educational philosophy.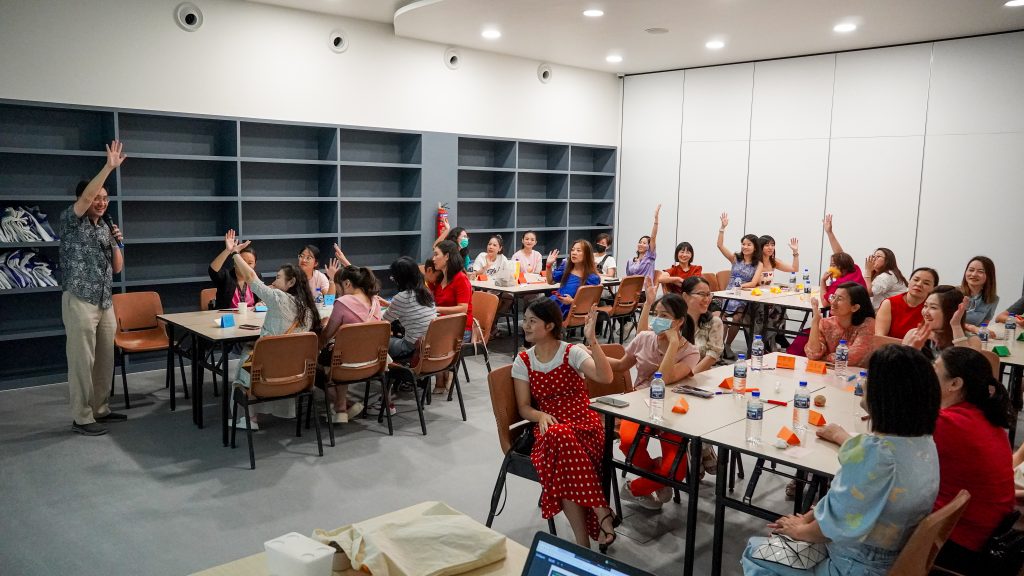 Principal Mr Chua Ying Hwee interacting with students during his inspiring sharing.
The tea party and free exchange session added a final touch to the entire event. KLCII prepared a rich selection of refreshments for students to enjoy. In a relaxed and pleasant atmosphere, students made new friends, freely exchanging their learning experiences and life anecdotes. This free exchange not only brought students closer but also laid the groundwork for future learning and collaboration.
Through this event, students not only immersed themselves in a festive atmosphere but also gained profound friendships and a deeper understanding of the institute's educational philosophy. In the future, KLCIl will organize more meaningful offline activities to enhance students' sense of well-being and develop their comprehensive abilities. Let's look forward to what lies ahead!