In its continuing effort to reach out to individuals passionate about teaching young children, KLC International Institute (KLCII) actively participated in a two-day career fair at Punggol One on 19 and 20 May 2023.
This event, organized by the Early Childhood Development Agency (ECDA) and Employment and Employability Institute (E2i), witnessed the participation of numerous preschool operators and training institutes. The Early Childhood Career Fair attracted 373 visitors who were interested in exploring opportunities in the field of early childhood education.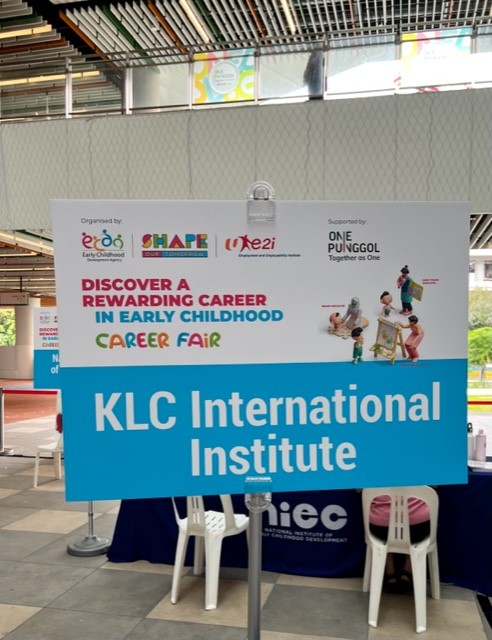 KLCII participated together with Skool4Kidz Preschool as a career provider during the event. Prospective candidates were encouraged to register for interviews to determine their suitability for positions such as infant carers or preschool teachers. KLCII took the opportunity to showcase its range of Workforce Skills Qualification (WSQ) courses, which spanned from fundamental certificates to degree-level Early Childhood programs. These courses were designed to equip individuals with the necessary knowledge and skills to excel in the field of early childhood education.
Skool4Kidz Preschool played a crucial role in guiding visitors through the daily routine of a preschool educator in a childcare centre. They provided insights into the responsibilities and activities involved in working with young children in an educational setting.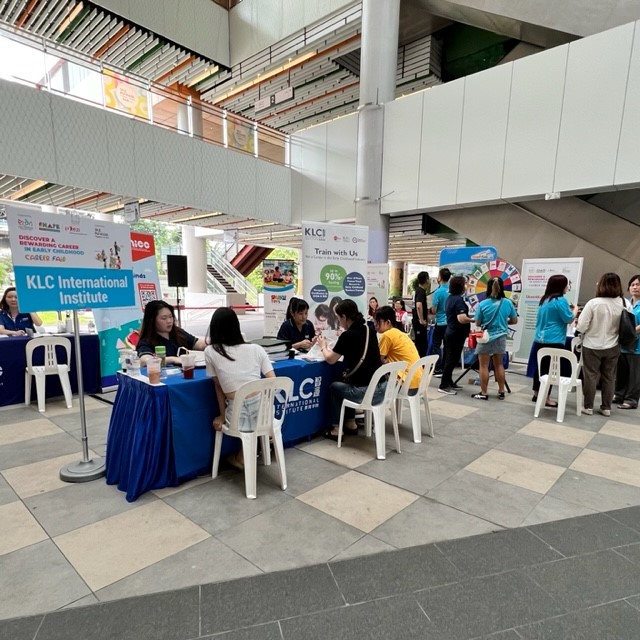 Aspiring individuals who were interested in "Place-and-Train" opportunities had the option to sign up with Skool4Kidz. They could enroll in suitable part-time training courses offered by KLCII while simultaneously working and receiving a salary. One of the highlighted programs was a funded Professional Conversion Programme aimed at mid-career switchers. This initiative enabled participants to obtain a diploma and acquire the necessary qualifications and skills to become a preschool teacher.
The efforts of KLCII at the career fair yielded positive results. More than 40 individuals visited us during the event, indicating a promising response from individuals interested in pursuing a career in early childhood education.