Japanese manufacturer Panasonic announced last September that it was planning to shut down its refrigeration compressor manufacturing operation in Singapore and retrench 700 workers. The first batch of workers to be retrenched was scheduled to start on 31 March 2022.
KLCII proactively approached the Employment and Employability Institute (e2i) to attract some of the workers to join the early childhood education sector by offering career conversion training opportunities.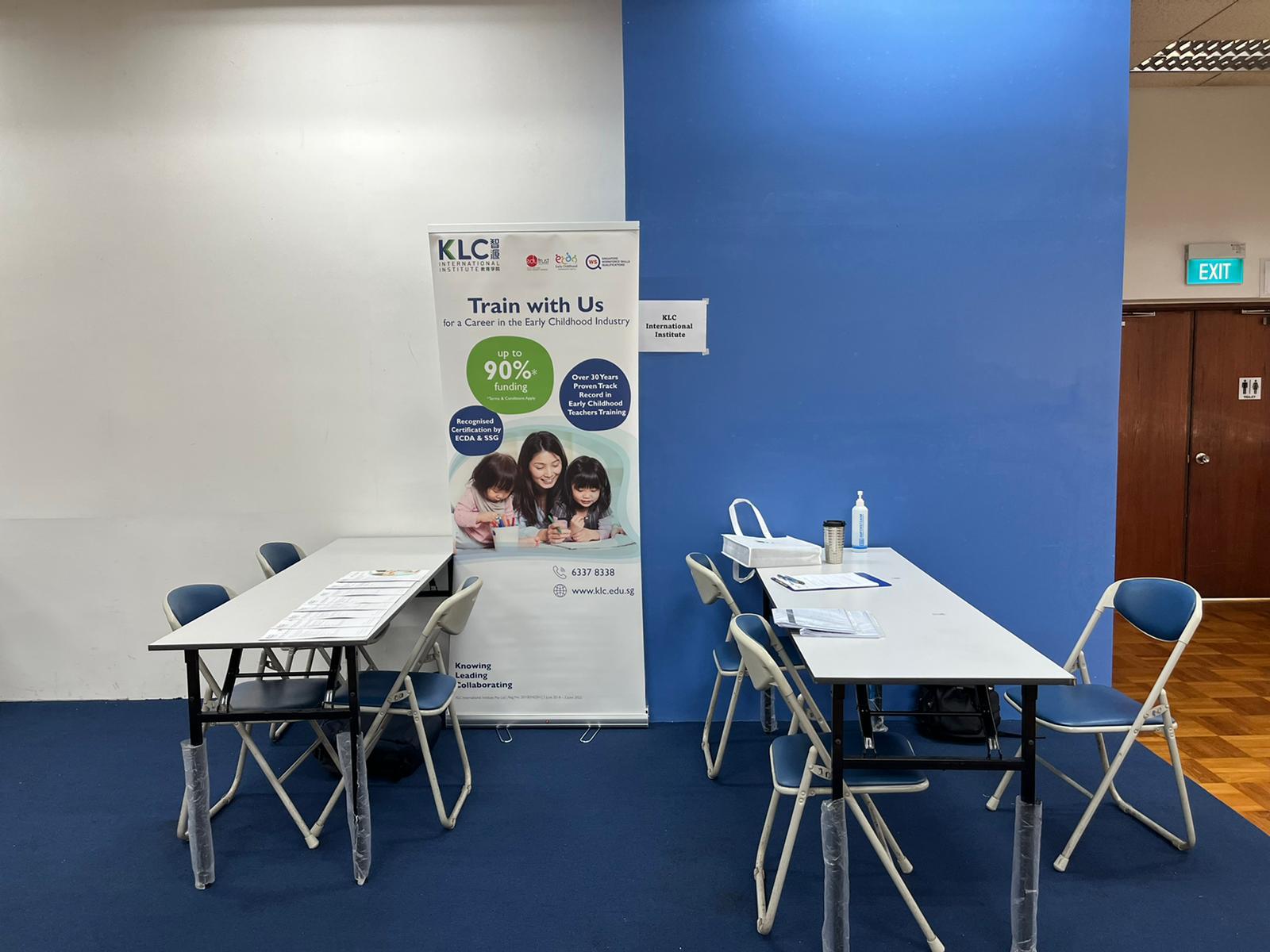 Subsequently KLCII participated in a job fair organised by e2i at the Panasonic premises in Bedok South on 17 March 2022. It was the only training institute that took part, together with childcare provider Skool4Kidz as placement partner.
Attendees of the fair were briefed on the job opportunities in the preschool sector, and the relevant preschool certification needed.
This is one example of how KLCII has been reaching out to the public to help workers and professionals, managers, engineers and technicians (PMETs), who wish to switch careers, to better understand and explore opportunities in the EC sector.