Think Engagement, Not Just Retention or Recruitment
Educators from multiple operators that are members of the Association of Early Childhood and Training Services (ASSETS) attended a sharing session conducted by Mr. Chua Ying Hwee, CEO of KLC International Institute (KLCII), on 25 May 2023.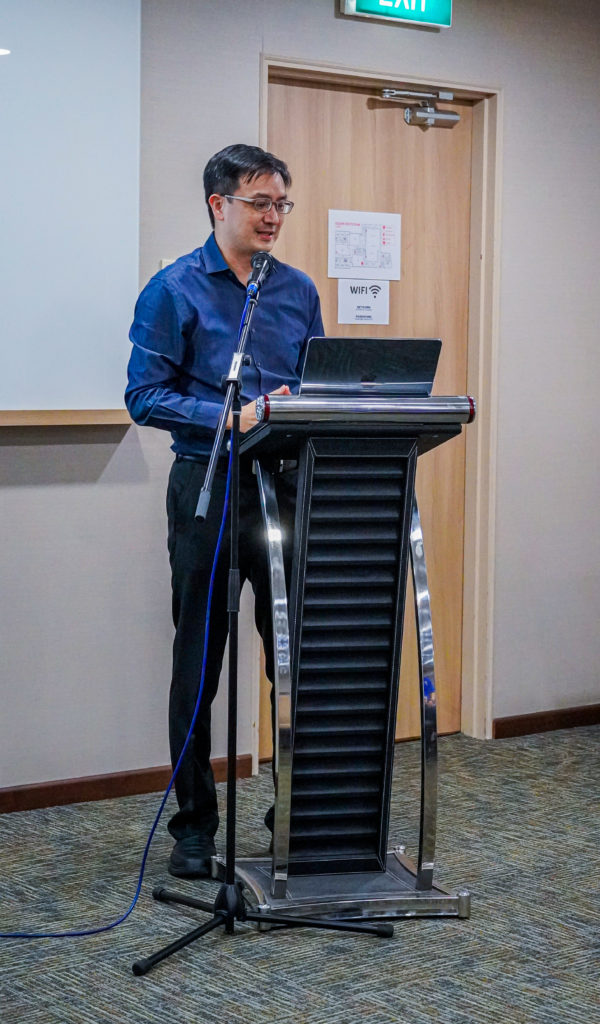 Mr. Chua Ying Hwee giving his opening  speech
Dealing with the issues of staff recruitment and retention which are perennial areas of concern for many preschool operators, Mr Chua shared with the audience how operators ought to think more broadly about staff engagement, rather than narrowly on just recruitment and retention, which often only results in knee-jerk reactions which may provide near-term reprieve, but hardly ever fix the problem in the long-term.
The audience were given a glimpse of the Edumount-7 framework—a distillation of the seven key factors that companies need to address to engage and motivate staff holistically.  Studies have shown that improving employee engagement along these dimensions has multiple benefits.  On top of increasing retention rates, companies with better engagement enjoy higher productivity and profitability, better staff well-being, as well as a better reputation as an employer which results in easier recruitment.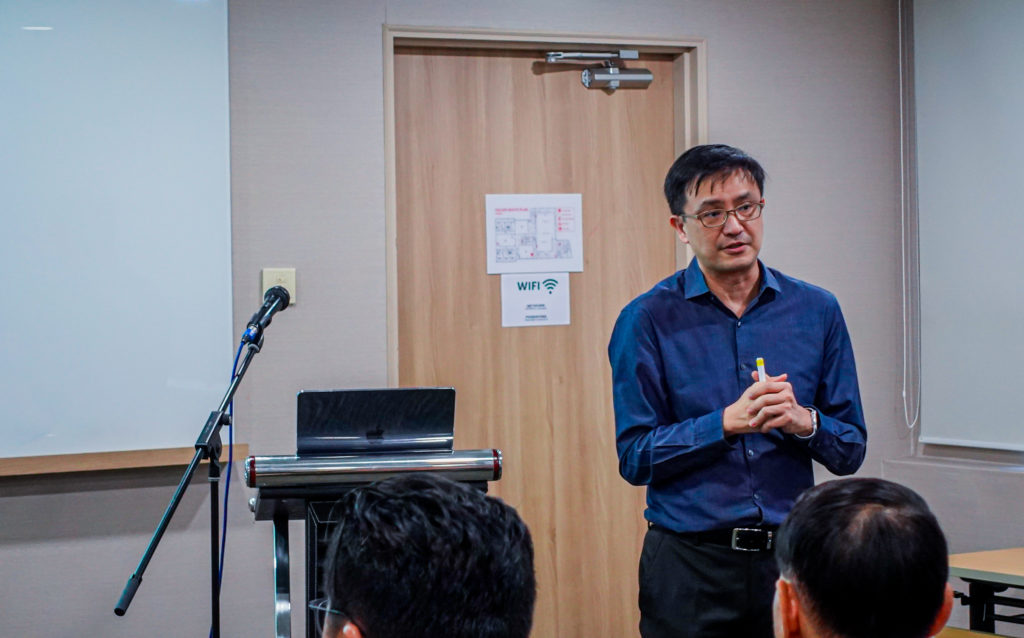 Mr Chua Ying Hwee, CEO of KLC International Institute sharing the Edumount-7 framework with the audiences
Mr Chua also shared how preschools could tap on the Productivity Solutions Grant – Job Redesign (PSG-JR) scheme to reinvigorate their staff engagement efforts, as well as initiate or accelerate other business transformation efforts.
KLC International Institute (KLCII) is a pre-approved consultancy partner for the PSG-JR scheme. Its consultancy arm, the KLC Reimagineers, is helmed by practitioners from various industries with experience leading transformation and pioneering innovations during their careers. With strong understanding of the early childhood education sector, coupled with experience gleaned across multiple industries, the KLC Reimagineers is able to help preschools reimagine and transform their employee engagement and business.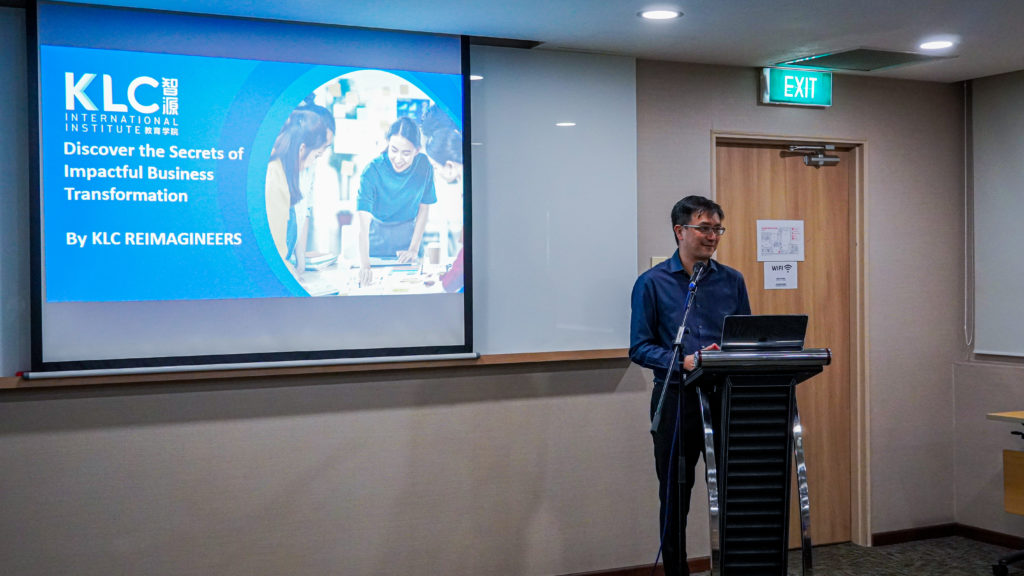 Mr. Chua Ying Hwee, CEO of KLC International Institute introducing KLC Reimagineers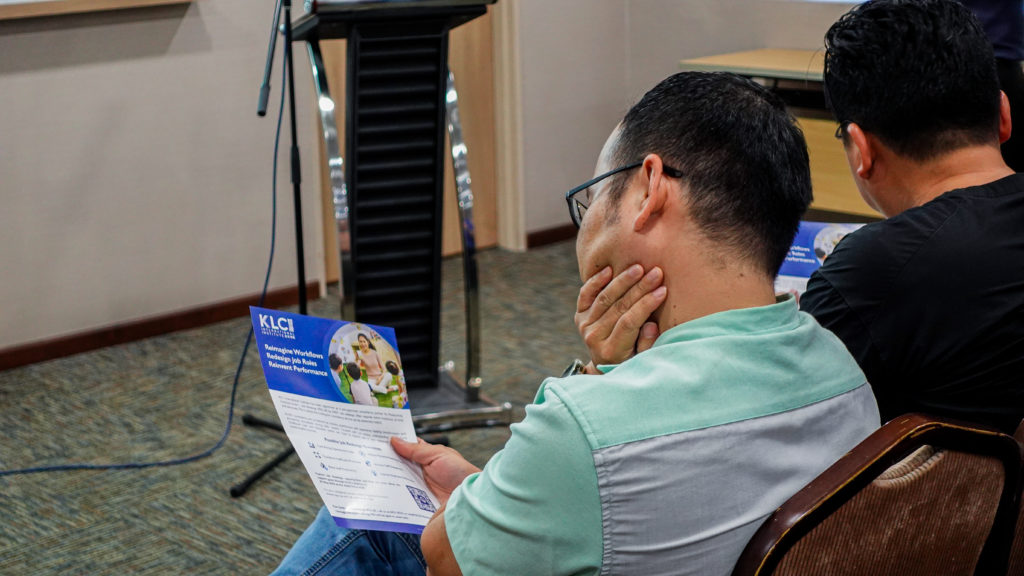 One of the audiences looking at KLC's Reimagineers flyer that has an overview of the services provided
Under the PSG-JR scheme, preschools can receive up to 70% funding for the consultancy costs, capped at $30,000, to develop customised job redesign solutions to support their business transformation needs.
Contact us at at  64319232 or [email protected] to book your complimentary sense-making session to explore how the KLC Reimagineers can help you on your business transformation journey.