Some 900 preschool educators who turned up at the Crestar Education Group's Professional Development Day (PDD) on 3 July didn't expect to have to break a sweat at the event. But they had to.
It was the largest training of its kind to be organised by KLC International Institute (KLCII). The event was designed to equip participants with knowledge and practice for mind, body and soul. It was the first in-person PDD after the pandemic, which highlighted the importance for educators to be fit and resilient in any crisis.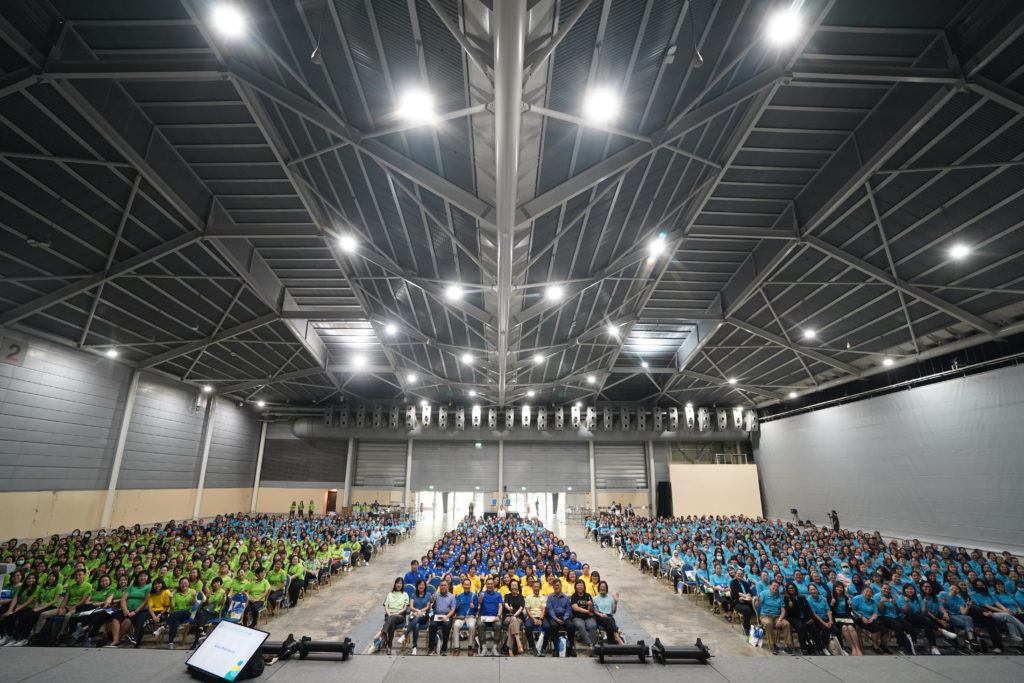 Early Childhood educators from the different CEG preschool brands gathered to participate in the programme
The year's theme was "Honouring Our Pillars of Strength: Propelling Excellence Through Supporting your Wellness and Well-being". It was designed to further equip the teachers to be emotionally and socially proficient so that they can better provide a healthy classroom environment for the students.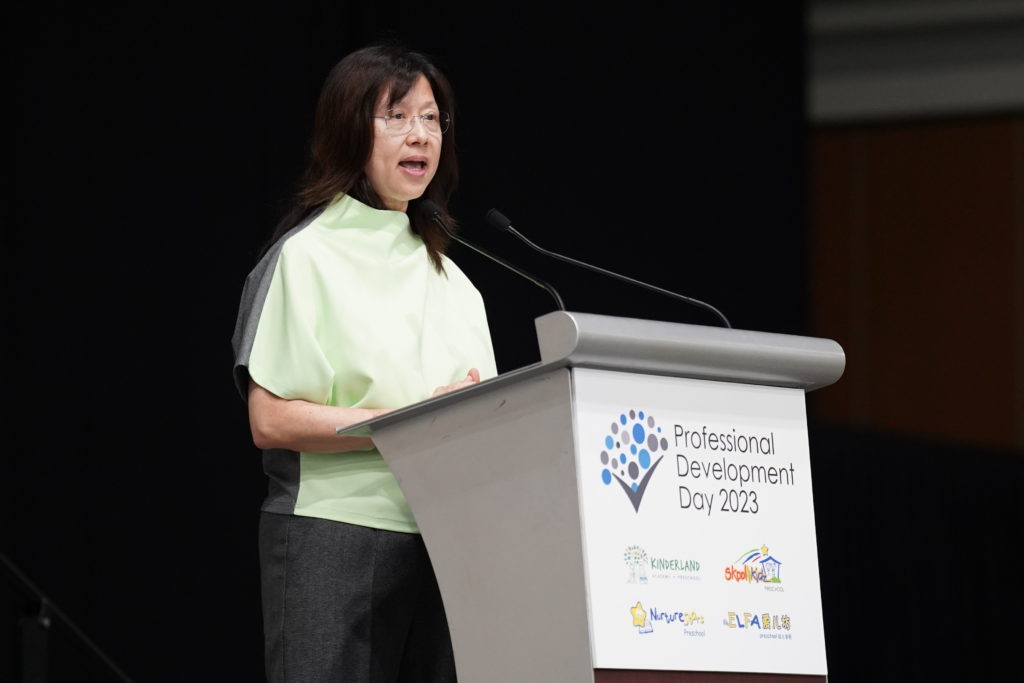 Welcome address by Dr Carol loy, Director of Curriculum and Professional Development,Kinderland, ELFA and NurtureStars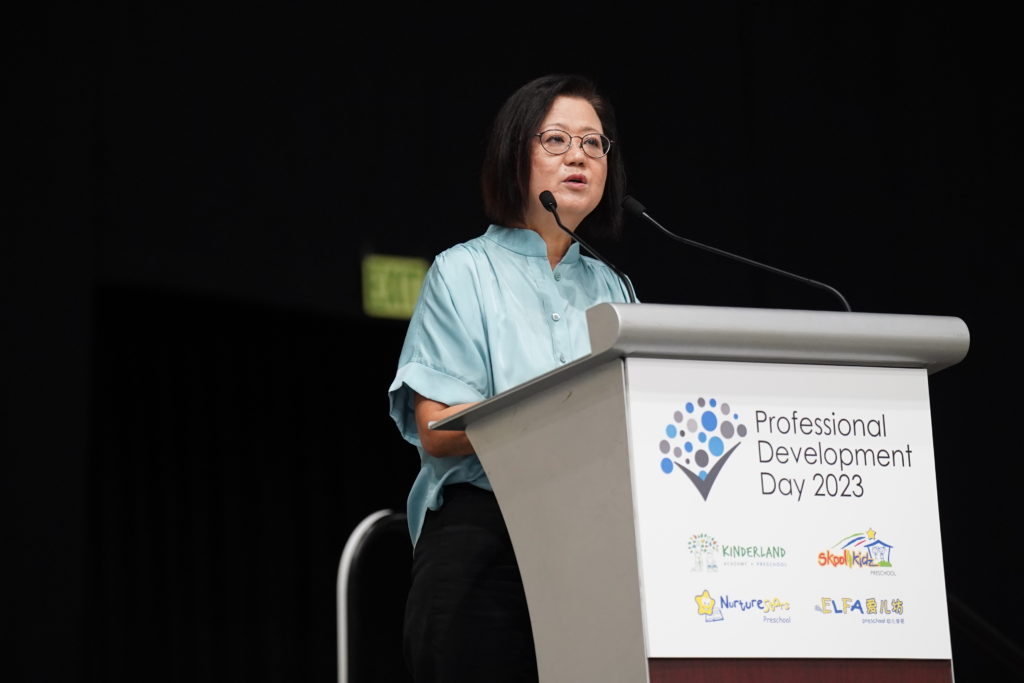 Welcome address by Ms Marion Mony, Skool4Kidz Director of Programme and Professional Development
KLCII helped put together the programme and the presentation arrangements for the event at the massive Singapore Expo venue.
The day-long and interactive event for educators from Elfa, Kinderland, Nurturestars and Skool4Kidz comprised of workshops and a mass Zumba session supported by our partner, the Health Promotion Board (HPB). Under HPB's Health Champs, a suite of workplace health programmes is catered for preschool staff to enhance their well-being through physical activity, as well as mental wellness and nutrition workshops.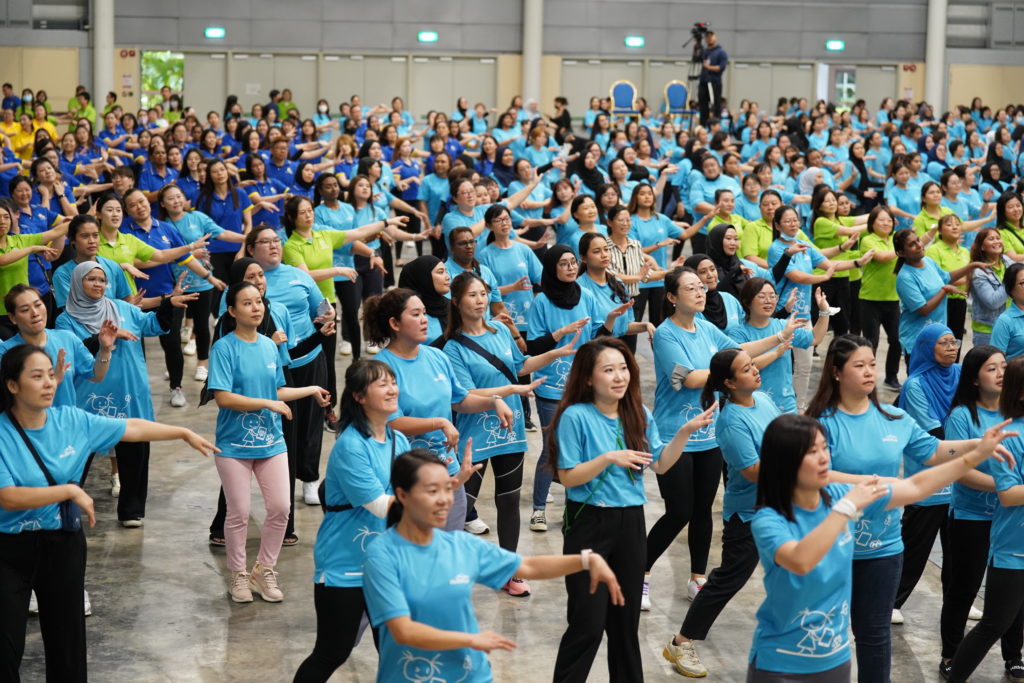 Everyone moving their bodies to follow the Zumba workout led by instructors
The participants attended the following workshops that were conducted by HPB to raise their awareness and to impart practical tips on nutrition and mental wellness:
– Stress and Fatigue Management
– Mindfulness – A Simple, Evidence-based Method
to Bring More Calm into Your Life
– Positive Relationships and Peer Support at Workplaces
– Busted: Diet and Food Myths
– Food Label Reading Smart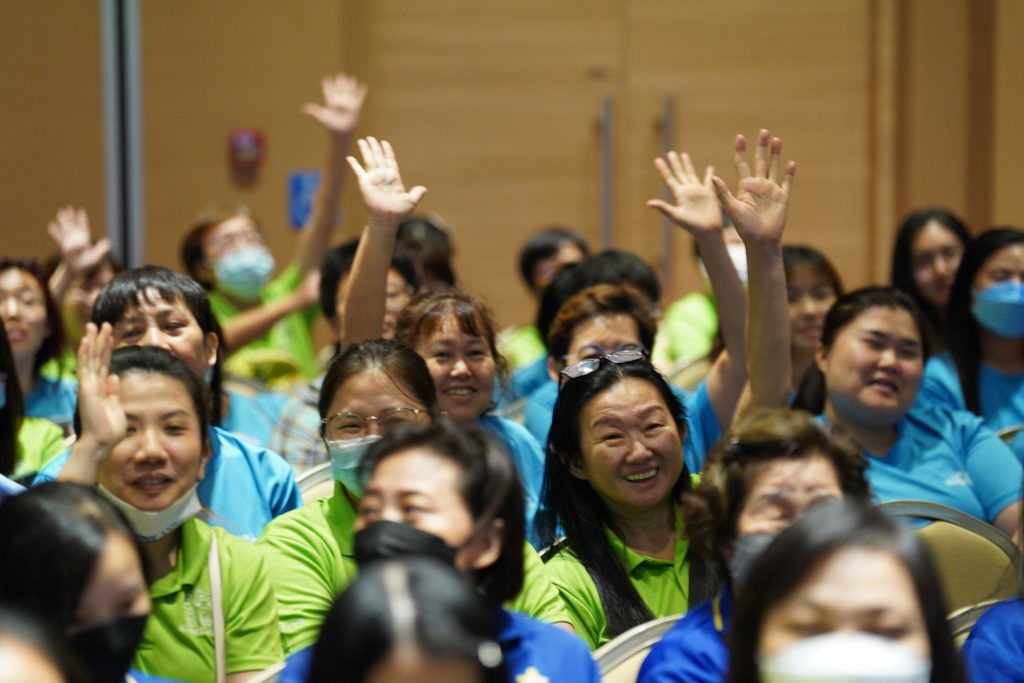 Participants answering questions during the workshops
After the workshop sessions, the participants engaged in an energetic Zumba workout that got their adrenaline flowing with lots of fun and laughter.