KLC International Institute is once again invited to share its experience and knowledge on Chinese language Preschool teaching with a wide audience at a forum held in conjunction with the China-ASEAN Education Cooperation Week in Guizhou, China.
The International Forum on Collaborative Innovation and Development of Preschool Education conducted in hybrid mode at the Tongren Preschool Education College, Guizhou, on 10 December 2021. It was attended by graduate students and representatives from universities in the region.
Dr Chen Shi, KLCII's Vice Principal, and James Ling, Head of Chinese Academic department, spoke on "Chinese Language Teaching in the Inclusive Classroom setting".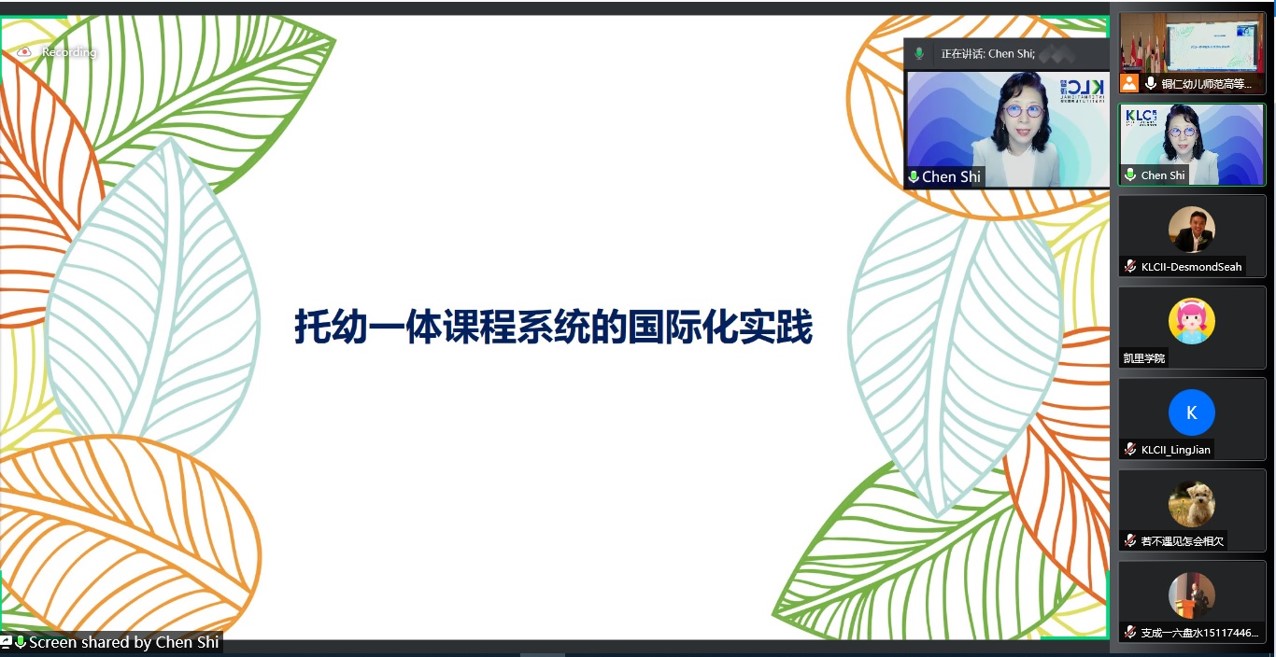 They also touched on inclusive education in Singapore and the government's aim to bring out the best in every child by providing multiple educational pathways cater to the different strengths and interests of every student.
Introducing Singapore's Early Intervention Programme for Infants and Children (EIPIC), they shared how it supports children in need of moderate to high levels of intervention support and it's aim to enhance children's developmental potential by minimizing the development of secondary disabilities so as to better integrate into mainstream settings.
The two speakers also covered the Six Principles of Inclusive Education (1996) and the role of preschool Chinese language teachers in Singapore's inclusive education system.
The China-ASEAN Education Cooperation Week, successfully held 12 times since 2008, has been designed to promote regional cooperation on preschool education between China and ASEAN countries. The forum was one such activities andKLC International Institute has been regularly invited as guest speakers to share insights.
Some 2,400 guests were invited to attend activities held both online and offline, including from ASEAN countries, Belarus, Germany, Mexico, Kazakhstan, Russia, Switzerland, Ukraine, Mongolia, and Uzbekistan.