More 100 staff and students from KLCII spent a meaningful morning on 15 October 2022 supporting family bonding and active ageing in the 3rd "Go for your Mountain" walk.  Better known as the GYM Challenge 2022, the event on Mount Faber saw a turnout of 1,300 participants comprising seniors, families, corporate sponsors and volunteers.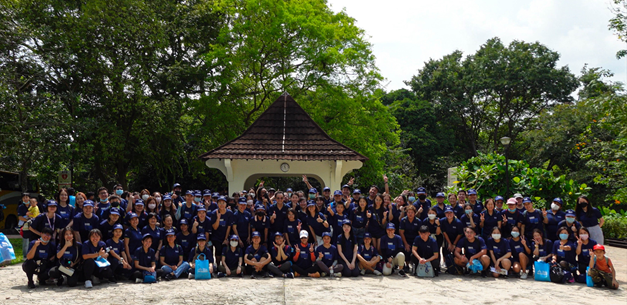 This the second time the Institute has supported the event. It took part for the first time in 2019, after which the walk was suspended because of the Covid-19 pandemic.
KLCII was also one of the sponsors of this year's event. Its team was involved in essential support services, such as registration, crowd control, marshalling, water distribution and various activity stations to ensure the event proceeded smoothly.  Some of the members, together with their families, also joined the seniors to chat with them and direct them along the route.
This year's theme for the event was "Family. Stronger Together" to recognise that family is an essential component in ageing well. It challenged participants to join the walk with their families and support the seniors to pursue their dreams and age well.
It was a 1.5 km-walk with five stations. Seniors who were very frail walked the shorter distance from the second last station to finishing point. The event raised a total of $500,000 for charity, including dollar-for-dollar matching from the government.
"It was not only fun and enjoyable. For me it was very meaningful as we had the opportunity to help the seniors have a good time as well," said Ms Khoa Hong Nhung from the WSQ Professional Diploma in Early Childhood Care and Education (Chinese) programme.
Minister Desmond Lee was the guest of honour at the event. KLCII was also invited to join him with other sponsors in a tree-planting ceremony at the top of Mount Faber as part of the one million trees movement by NParks.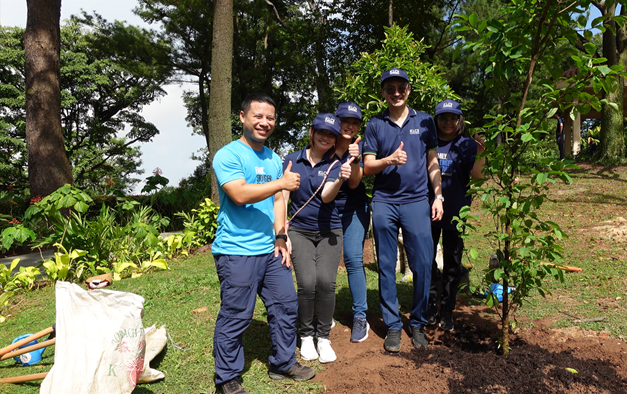 At the end of the event every volunteer received a goodie bag and certificate of participation for their effort.
GYM 2022 was organised by non-profit Empower Ageing and supported by its official social enterprise partner, ProAge Pte Ltd.  NParks was the venue partner.