KLC International Institute (KLCII), our training and consulting arm, had made greater efforts in 2022 to recruit more students in Singapore for its early childhood (EC) training programmes. It had few opportunities for outreach in the two preceding years due to the Covid-19 restriction.
It has also been encouraged by announcement that teachers in Government-supported preschools in Singapore are expected to enjoy salary increase of 10 to 30 per cent over the next two years. At the same time, the EC sector has also been facing a shortage of new teachers to fill vacancies in upcoming new preschool centres.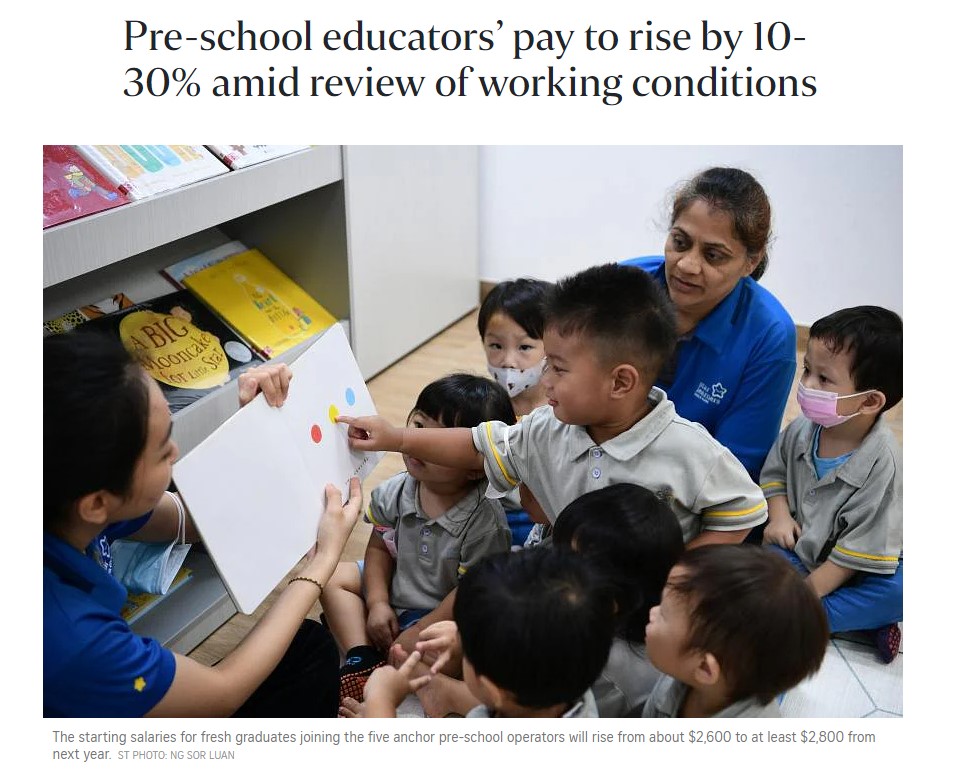 Its efforts in 2022 were aimed at raising greater awareness of the available government-funding available as well as improved renumerations and career benefits, to entice more people to join the sector.
KLCII participated in the Employment and Employability Institute's (e2i) Early Childhood and Student Care Jobs Discovery outreach events in Fernvale, Toa Payoh East and Jurong East, in October, November and December respectively. It also took part in the November ECDA (Early Childhood Education Agency) Fair 2022 in Fernvale and the Workforce Singapore's EC Care and Education Walk-in Career Fair in Bishan in December.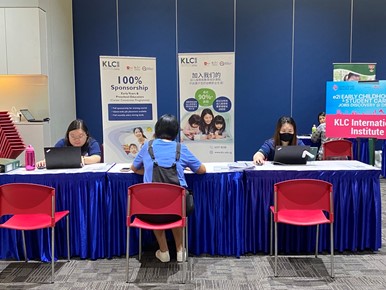 E2i Fair 2022 at Jurong East Devan Nair Institute for Employment and Employability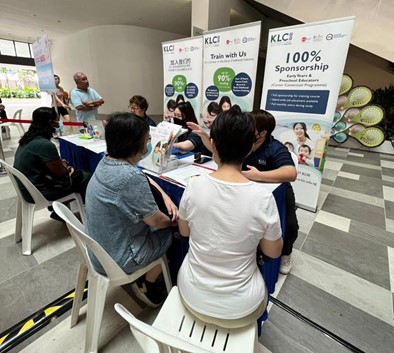 ECDA Fair 2022 at Fernvale Community Centre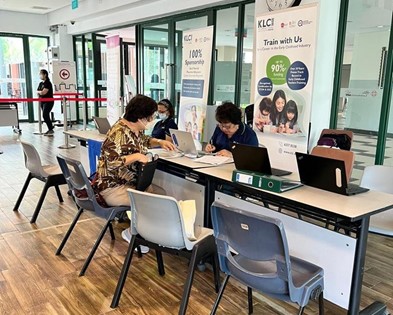 Workforce Singapore's EC Care and Education Walk-in Career Fair in Bishan
Very encouraging response was received from attendees at these job events. Much interest was shown in place-and-train certificate and diploma programmes offered by KLCII.
Those aspiring to become preschool educators must attain suitable qualifications. They include Workforce Singapore Qualification (WSQ) Higher Certificate in Infant Care, WSQ Advanced Certificate in Early Years, WSQ Advanced Certificate in Early Childhood Care & Education (ECCE), or the WSQ Professional Diploma in ECCE.
KLCII also offers tertiary-educated, mid-career switchers a Career Conversion Programme (CCP) that allows them to be employed by a ECDA-licensed preschool operator and study for a full-time WSQ Professional Diploma in ECCE at the same time.