KLC International Institute's Early Childhood (EC) programmes continue to attract keen interest from aspiring preschool educators. More than 300 of them attended its Virtual Open House on 19 March 2021 to learn about the industry and the KLCII suite of popular WSQ SkillsFuture-funded training courses.
The participants logged in at three different time slots for separate English and Chinese moderated presentations by experienced early childhood teacher trainers..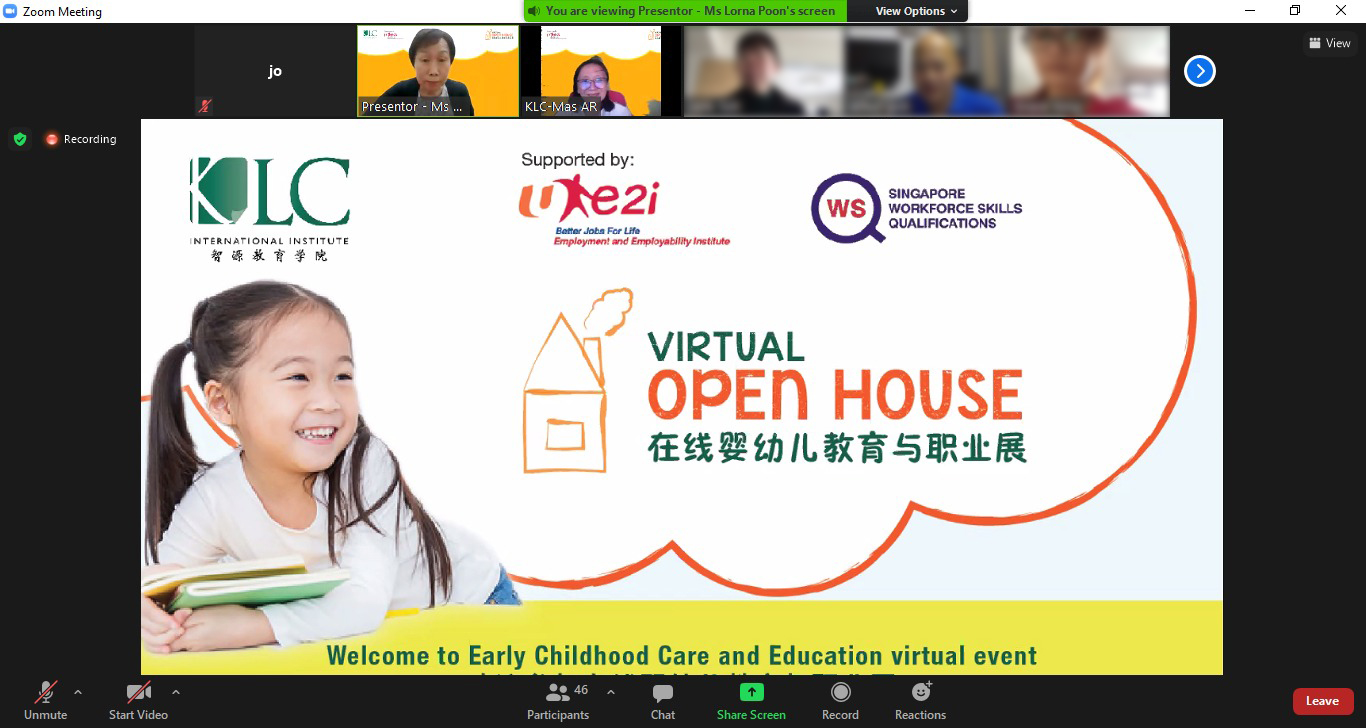 At the end of the day, participants expressed interest in signing up for some of the courses, including WSQ Higher Certificate in Infant Care, WSQ Advanced Certificate in Early Years & WSQ Professional Diploma in Early Childhood Care and Education – Teaching (English & Chinese).
Those who attended learned about the developments in the preschool sector shared by the KLCII's academic team comprising highly experienced EC educators. In addition, they also found out how potential trainees could become certified preschool educators to meet the needs of the increasing number of centres being set up in Singapore.
They were taken on a video walk-through on a day in the life of a preschool educator at a centre and were briefed on the expected attributes and qualities for success.
Besides, learning more about the KLCII courses available to qualify for various educarer and teaching positions in the sector, they also had the opportunity to sign up for job interviews with potential preschool employers.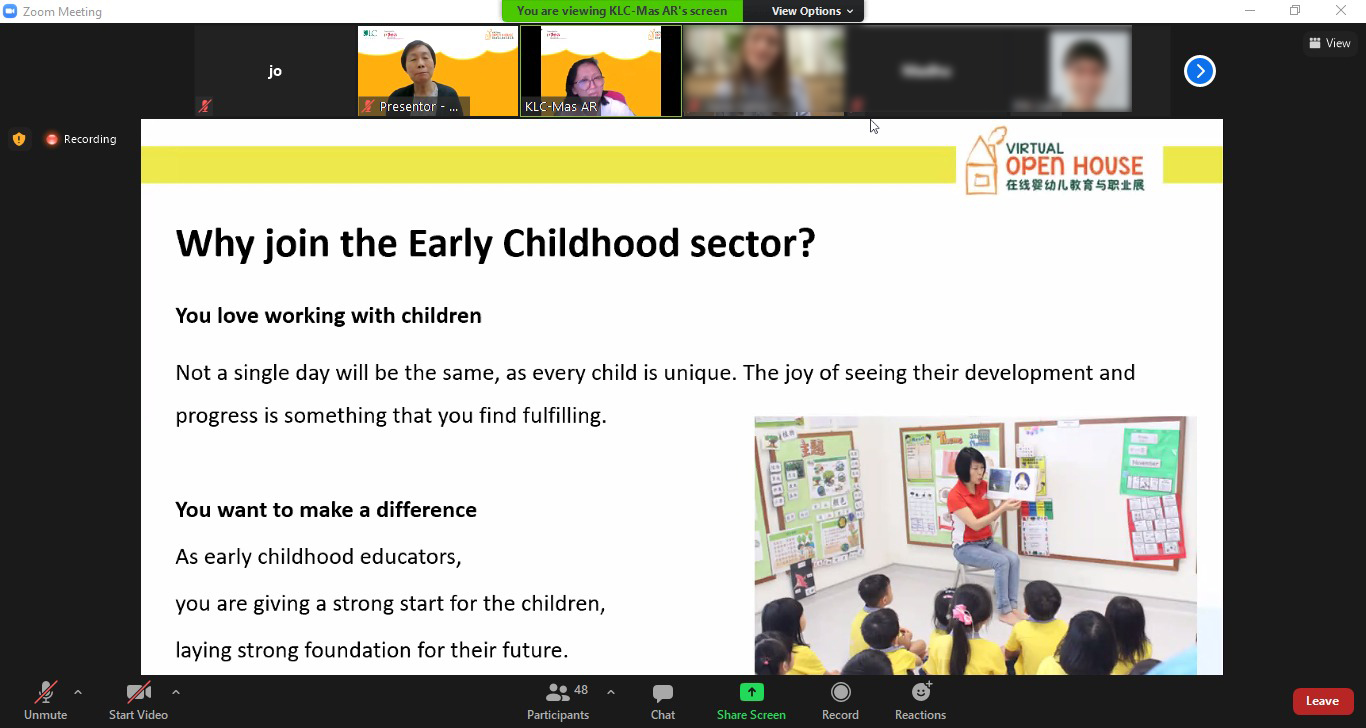 More importantly, the presenters pitched to the participants that they could play a very important role in helping to give young children a strong start in their learning journey. Their efforts will equip the young ones with a strong foundation for the future, including acquiring a lifelong learning mindset.