KLCII hosted two meetings at its premises to help launch THINK EQUAL, a global initiative to teach preschool children a universal fundamental value system based on empathy, compassion and equality.
The Think Equal Singapore Committee conducted the first introductory session at KLCII's Prinsep Street campus on 27 November 2017 to almost 80 participants.  The forum was held to introduce the global movement and facilitate a Think Equal pilot study with participating centres.  Preschool representatives were briefed on the Singapore project in a forum with Ms Leslee Udwin, British Film maker who is also Founder and CEO of Think Equal. Her award-winning and critically acclaimed documentary, India's Daughter, was also screened.
THINK EQUAL calls for a system change in education to end the discriminatory mind set and cycle of violence across the world. It appeals to governments "to adopt its curriculum and its tangible tools mediating all aspects of experiential social and emotional learning"…… "from the earliest years when, according to neuroscientists, the child is cognitively modifiable". One of its patrons/advisers is three-times Academy Award winner, actress Meryl Streep.
The second session, held on 12 January 2018 to launch the kindergarten pilot study here in Singapore, was spearheaded by Dr Khoo Kim Choo, Chairperson, Think Equal Committee (Singapore), and a team of early childhood specialists from various early childhood and training organisations.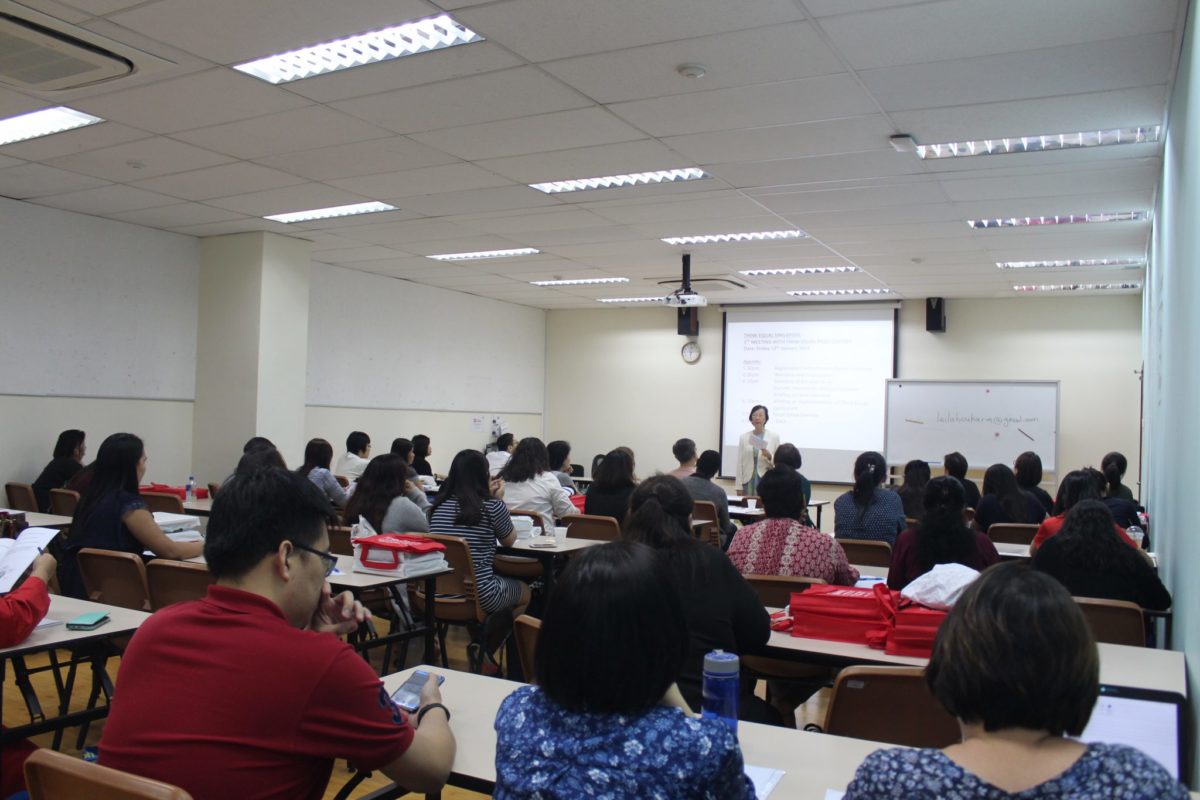 The participants had the opportunity to better understand the four key tenets for the programme, the six core principles of the Framework & Theory and the 36 topics of learning of Think Equal Early Years curriculum.  Participants were also briefed on the Lesson Structure underlying the Pilot Study, together with a model of the how a typical lesson plan could be designed.  Online resources such as researcher's guides online were also shared generously.  A few more training sessions are planned in the pipeline to help teachers implement the Think Equal curriculum authentically.
A total of 40 preschool centres have voluntarily participated in the programme, with half in experimental and control groups. The pilot study will last for 9 to 12 months.  Data from the study will be collected by independent research assistants not affiliated to any of the participating centres, and collated and published by Yale University.