KLCII's first Robotic Process Automation (RPA) foundation training course was held over three days from 7 to 9 December 2020 to equip aspiring intelligent automation industry personnel with the skills to embark on the transformation journey.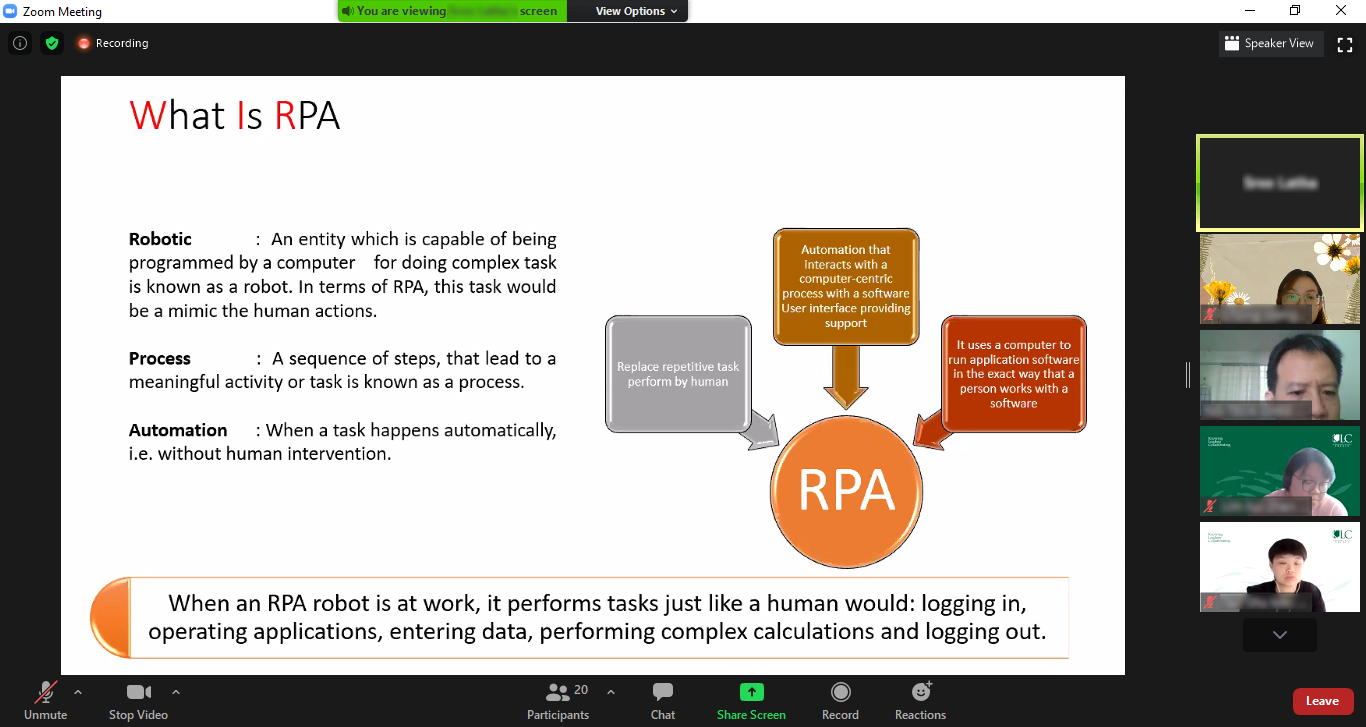 The synchronous e-learning course is designed to help them use software bots to automate highly repetitive, routine tasks normally performed by knowledge workers. By doing so, employees are free to focus on higher-value work instead of being bogged down by repetitive tasks.
Participants were taught to identify processes that are suitable for automation initiatives and how to adopt low-cost technological tools to transform the way manual and repetitive work is done to increase the efficiency and accuracy.
Participants were also introduced to UiPath Studio, an advanced tool that enables them to design automation processes in a visual manner, through diagrams; UiPath Robot, which executes the processes built in Studio; and UiPath Orchestrator, a web application to deploy, schedule, monitor and manage Robots and processes.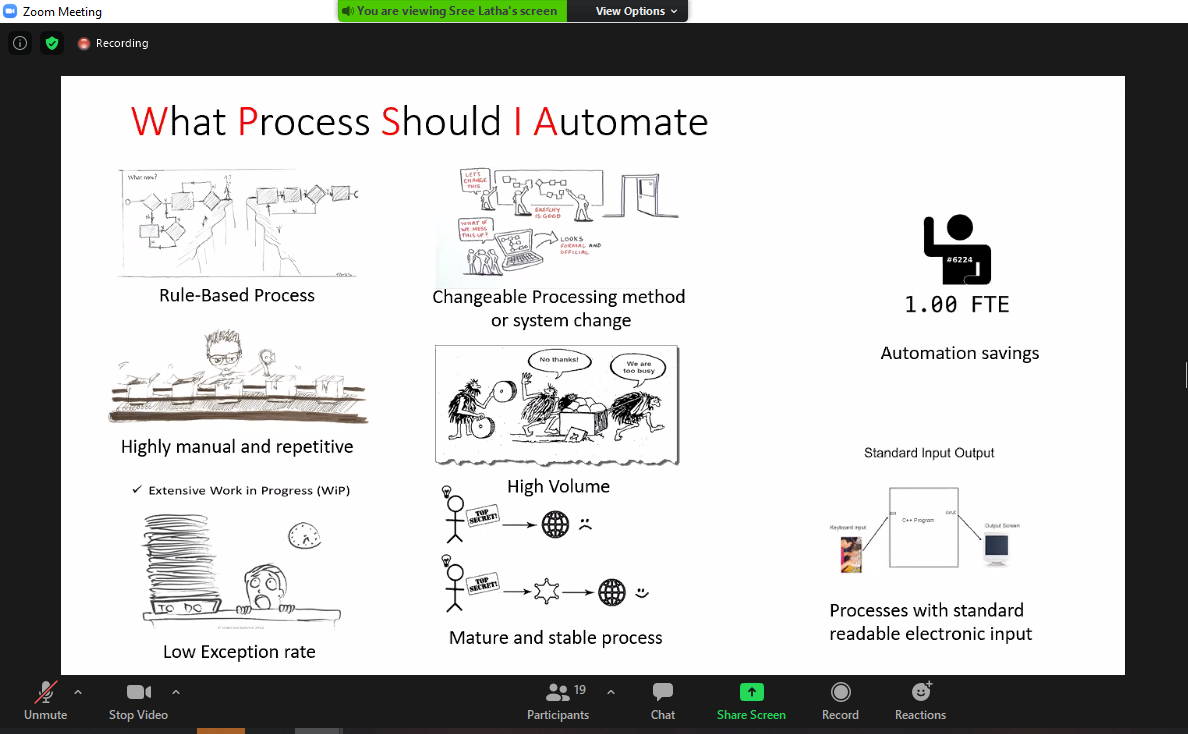 By attending the course, the participants can help their organisations use RPA to reduce the amount of work, as well as risks, necessary to integrate heterogeneous applications and systems cost-effectively to raise productivity and efficiency.