KLCII was one of two training providers featured at the SkillsFuture Early Childhood Career & Learning Fair held at Northpoint City from 22 to 27 July 2023.
Organised by SkillsFuture Singapore & Lifelong Learning Institute, in partnership with the Early Childhood Development Agency (ECDA) and NTUC's Employment and Employability Institute (e2i), the Fair's objectives were to encourage job seekers and career switchers to consider joining the Early Childhood Care and Education (ECCE) sector, as well as connect interested individuals to potential preschool employers and training providers.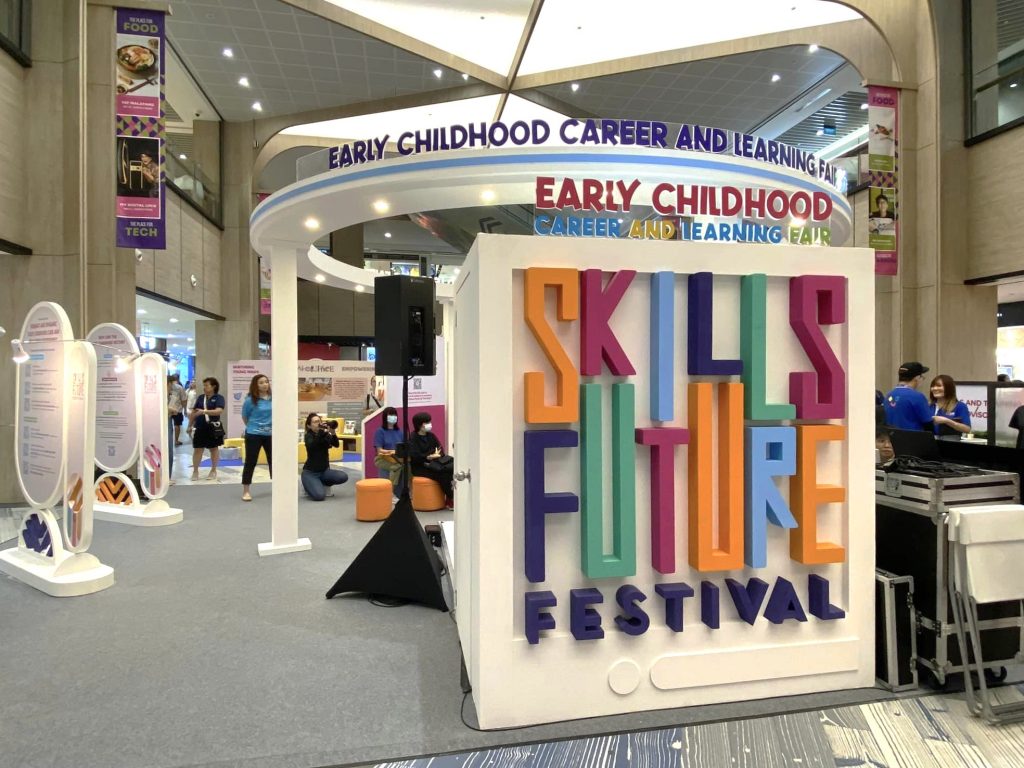 SkillsFuture Early Childhood Career & Learning Fair at Northpoint City
Running for six days, the Fair showcased, on a rolling basis, a number of preschools and early childhood care centres looking to hire staff.  Visitors to the Fair were offered the opportunity to participate in career previews, on-site job interviews, free career skills and training advisories, and other interactive activities.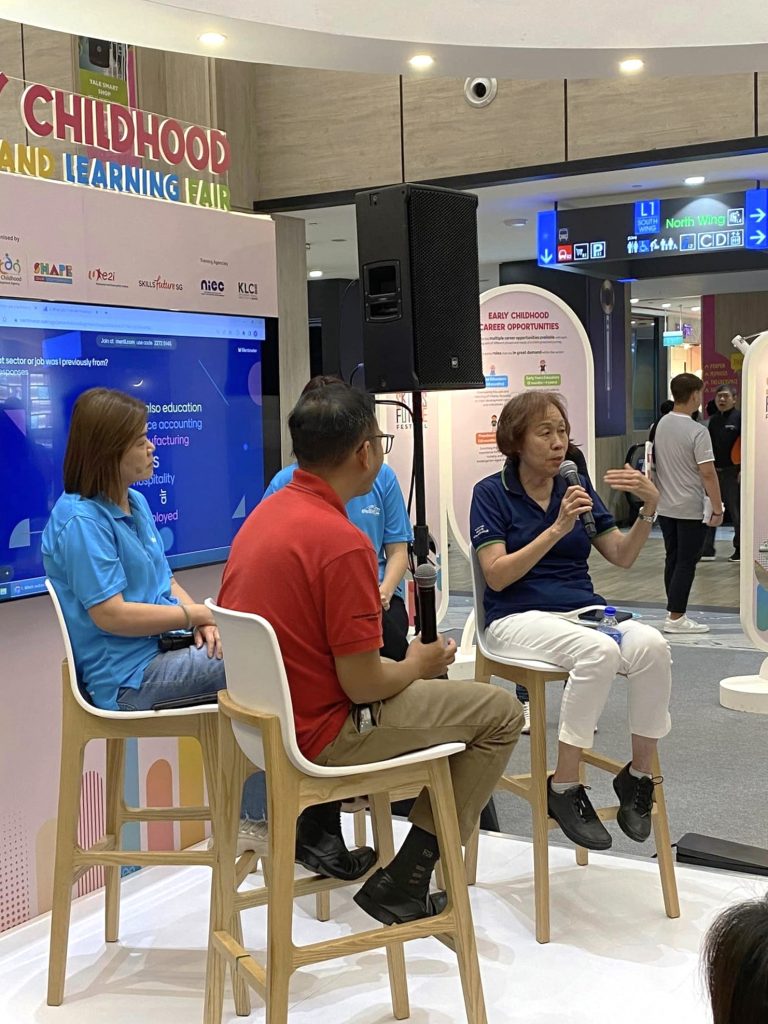 Sharing Session by Ms Lorna Poon, KLCII's Corporate Sales Manager
The KLCII booth was abuzz with activity at the fair as our KLCII team shared with visitors how as early childhood educators, they could make a lifelong impact on young learners and mold them to be future-ready citizens. They were also given information and advice on career and training opportunities available to prepare for a role in the ECCE sector.  KLCII offers courses ranging from the certificate level, through diploma to degree levels to meet the training needs for those aspiring to enter the sector as well as those seeking to advance in their careers to take on leadership responsibilities.
The only private sector training institute at the Fair, KLCII has extensive relationships with preschools—the vast majority of which are not government-operated. Visitors to our booth learned about KLCII's collaborative partnerships with many preschools to offer job seekers place-and-train opportunities, as well as professional conversion programmes for mid-career switchers.
To cater to the needs of students who are also concurrently working, KLCII's lessons are conducted 100% online, making it extremely convenient for students to attend classes from any location, saving on commuting time. To make up for the loss of in-person social interaction, KLCII's has revamped its campuses at Ang Mo Kio, Jurong East and Yio Chu Kang to provide conducive spaces for KLCII students to gather, collaborate and socialize whenever they wish to do so. These spaces are also available for use for KLCII alumni activities. We believe that our relationship with our students does not end at graduation. We are here to support their professional growth, development needs and personal well-being throughout their career in the early childhood education sector.
If you are interested in exploring a career in ECCE, and how KLCII could be the right fit for you as your training provider to prepare you for a career in early childhood education, feel free to contact us at 6337 8338