It was a most memorable time for our KLCII staff and students who volunteered to help seniors achieve their dream of making it to the 94-metre high submit of Mount Faber at the "Go For Your Mountain" (GYM) Challenge 2019 on 19 October 2019.
They were among about 1,000 seniors, families, corporate supporters and volunteers who took part in the event that was held to champion better ageing by providing opportunities for the younger generation to bond with the seniors in an interesting and challenging outdoor activity. This year's theme was "Awaken Dreams".
Participating KLCII staff members had earlier attended training to learn how to accompany and interact with the seniors during the climb.
KLCII's participation is part of its continuing Corporate Social Responsibility CSR effort to support seniors and empower them to age gracefully and meaningfully.
The KLCII team comprised some 100 staff and students. Our KLCII staff wore the School's new corporate T-shirt and cap, while the students don the GYM2019 event T-shirt & KLCII cap.
A group of them accompanied the seniors as climb buddies to interact with them and assist where necessary. Another group helped out at the Carnival held at the Radin Mas Community Club.
A number of the senior participants gave up their wheelchairs and walking frames to join the "climb" fearlessly, rallied by volunteers walking alongside them. Meaningful conversations were shared along the way, as KLCII staff and students strode and bonded with the seniors. The oldest senior was said to be 98 years old.
The climb allowed the seniors to show that age was just a number and that with determination they could achieve their "dreams".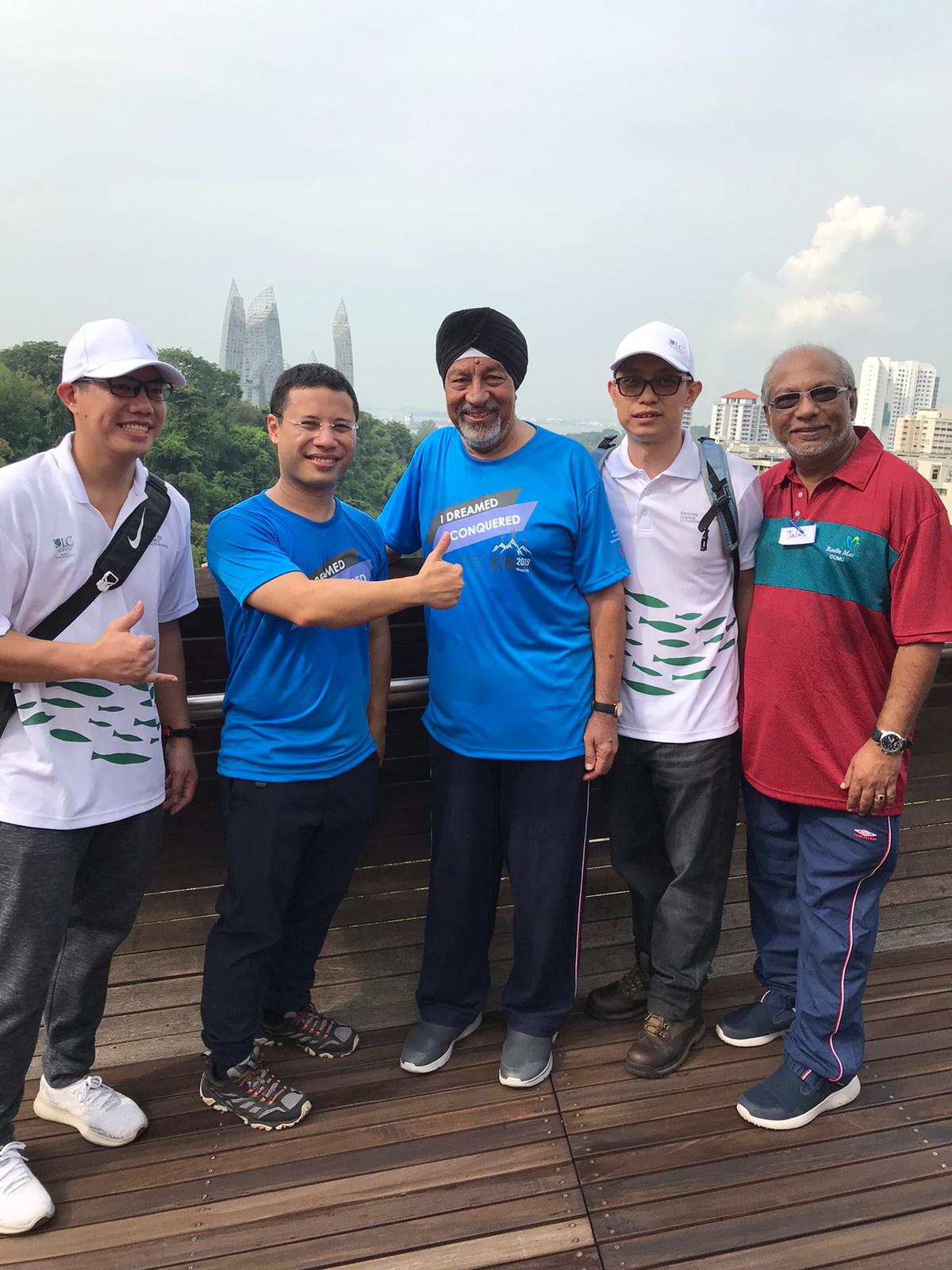 "This is the first time I have participated in an event that supports senior ageing.
I enjoyed it a lot and was also very happy to be able to volunteer in such an interesting and meaningful inter-generational activity," said one of the students.
GYM Challenge 2019 was organised by non-profit Empower Ageing and supported by its official social enterprise partner, ProAge Pte Ltd. The event was launched in 2018 to "reverse current perceptions of ageing in Singapore" and to support seniors and families to empower better ageing.