The number of new preschool teachers has been projected to grow 18 percent* from 2020 to 2030, much faster than the average for all occupations. This means there is a great need to quickly prepare those interested to embark on a "Career that shapes young minds", the theme of this year's KLCII Virtual Open House.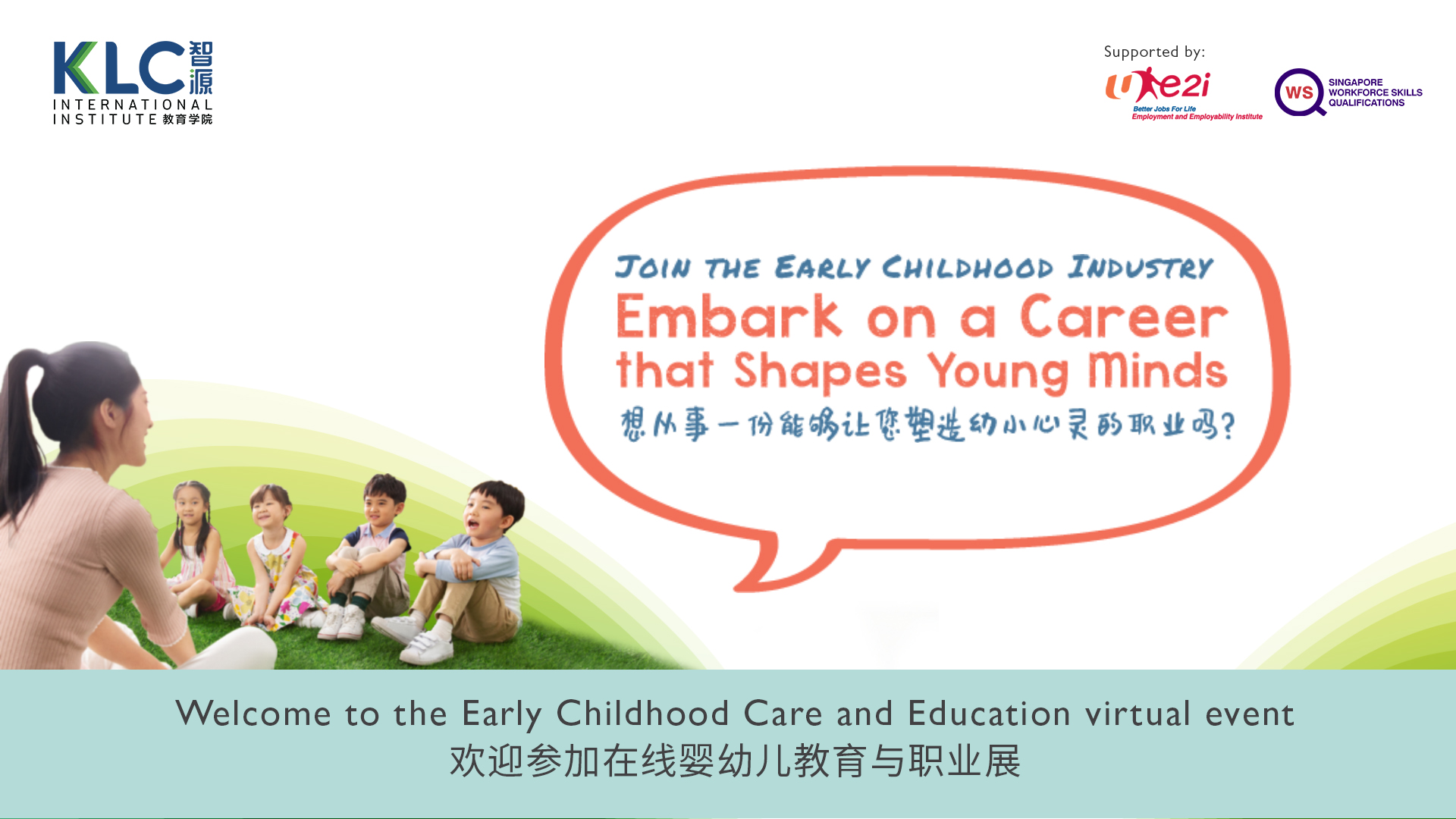 The event, which took place on 9 April 2022, attracted more than 80 job seekers, including mid-career switchers. More than half of them attended the Mandarin- facilitated briefing sessions.
KLCII's academic team introduced them to the world of early childhood (EC) education and how EC educators play a crucial role in nurturing our young children to become wholesome, positive life-long learners. They were walked through  "A Typical Day of a Teacher in a Childcare Centre' and presented with convincing reasons why a career in the sector would be meaningful and fulfilling for them.
The attendees also learned that there's a clear career pathway and professional development tracks for them. The KLCII corporate sales team explained the courses available and the entry requirements. For those qualified for Infant Care/Early Years Teaching, there are the 5-month WSQ Higher Certificate in Infant Care Course and the 10-month WSQ Advanced Certificate in Early Years Course.
Preschool Teacher courses include the 16-month WSQ Professional Diploma in ECCE (Teaching) Course and the 13-month WSQ Professional Diploma in ECCE- Teaching (Conversion ) Course.
Participants were assured of KLCII's value-added services such as practicum attachments, career counselling and job matching for all courses.