Together with the South West Community Development Council (CDC), KLC International Institute presented a webinar to promote job opportunities in the Early Childhood (EC) sector on 16 February 2022. Supported by SkillsFuture Singapore (SSG) and the Employment and Employability Institute (e2i), the presentation was also designed to help the public understand the importance of skills upgrading, career planning and continuous lifelong learning.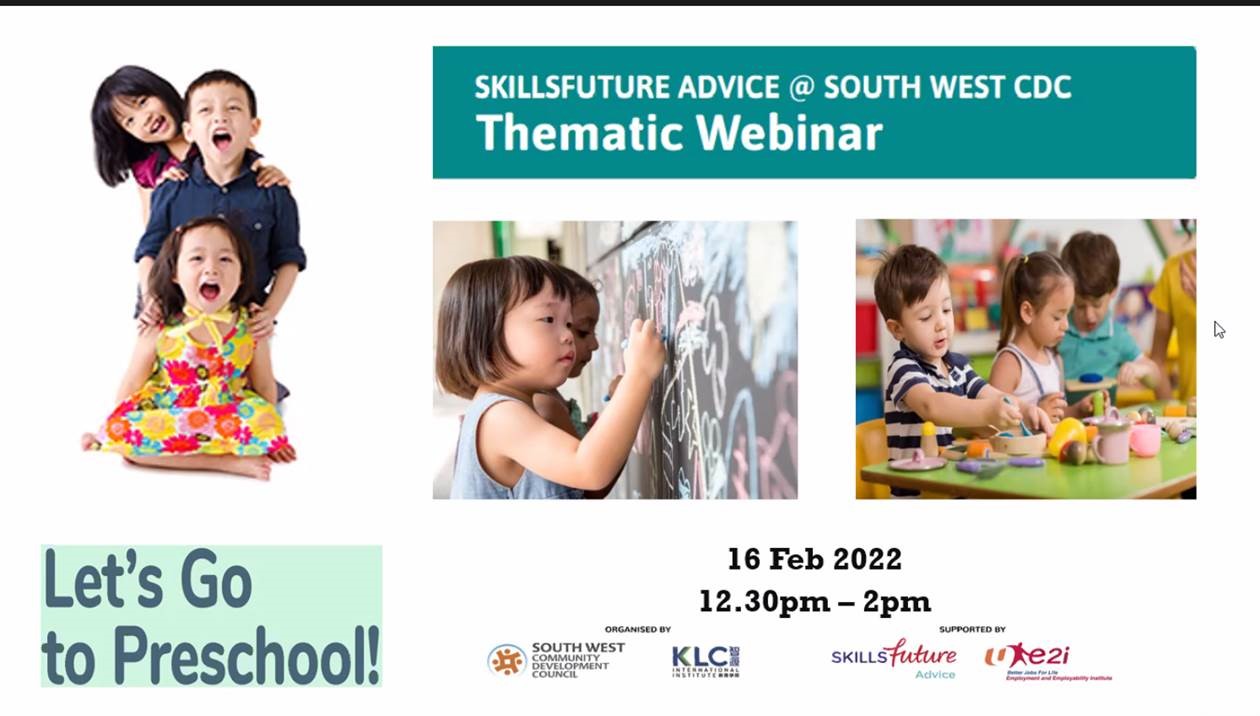 The 2-1/2 hour programme was kicked off with a workshop on "Managing Children with Positive Guidance" by KLCII Lecturer Michelle Koh. Following that, KLCII's Corporate Sales Manager Angie Kwek introduced the participants to Singapore's Early Childhood Care & Education (ECCE) sector and the career opportunities and pathways available to them.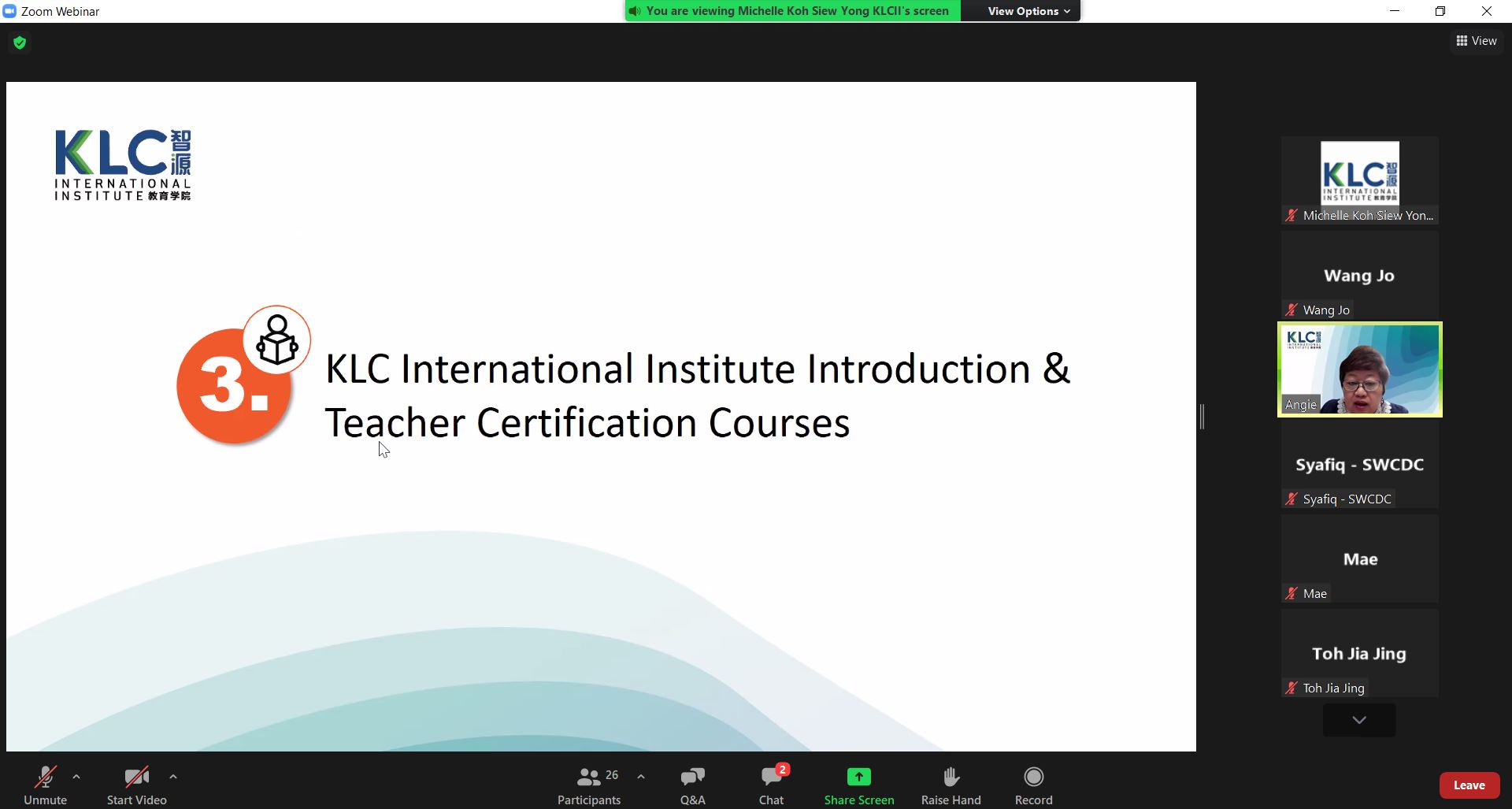 Participants were walked through a typical day of a preschool teacher in a Childcare Centre to appreciate the responsibilities and understand the required attributes and qualities of an EC educator,
Introductions were also made to teacher certification courses such as the  Workforce Skills Qualifications (WSQ) for ECCE Certificate and Diploma level courses that are accredited by SkillsFuture Singapore and the Early Childhood Development Agency (ECDA).
Angie also shared briefly with the participants on the Career Conversion Programme (CCP) for Early Years & Preschool Educators, formerly known as a Place-and-Train scheme. Designed to support mid-career switch, the programme is also supported by SkillsFuture funding for Singaporeans and Permanent Residents.