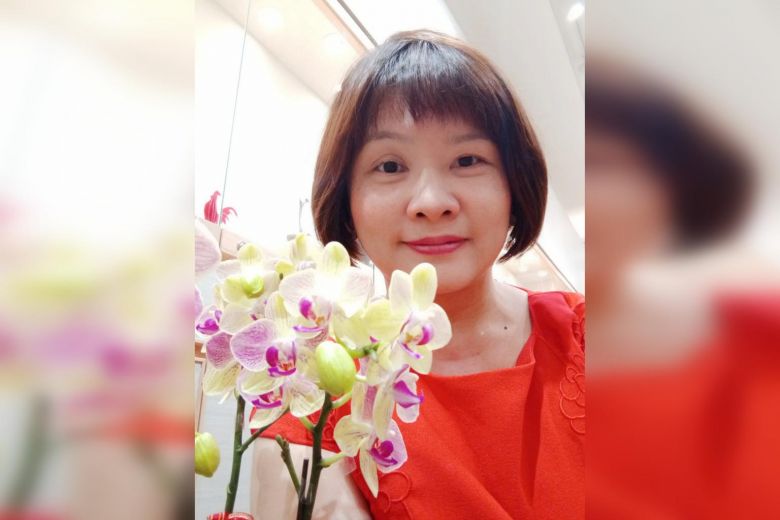 It wasn't an easy decision for Lau Disan when she decided in March 2020 to leave her well-paid job as a jewellery retail manager after 15 years. She felt that she was not growing in her work, and wanted to seek self-advancement and find a new career.
It was a risky decision at that time as Singapore was beginning to experience the impact of the Covid-19 pandemic.
A mother of two young children, 9 and 12 years old, she had been inspired by how they were being nurtured by their teachers in their preschool days. That sparked her search to find a job in the early  childhood (EC) education sector. After all, because of her love for children, she had also taken a child psychology elective for her business administration degree course in university.
"My children are both  very well developed. I thought if I could become a preschool teacher, it would be my way of giving back to society,"   said Disan.
After searching around she was referred to Kinderland, which subsequently offered her a "place and train" programme that would allow her to work and study for an EC course at the same time.
She joined Kinderland as a trainee childcare educator on 11 August and immediately started her year-long part-time WSQ Diploma in Early Childhood Care and Education course online with KLC after her work in the morning.
Although the pay is much lower than before, Disan said she is grateful for the opportunity to learn and start anew in an area she loves.
She said the diploma course is very "hands-on" and she could easily relate what she has learned with her work at Kinderland. A very important takeaway for her is the child development framework that has helped her to engage effectively with the children during various activities.
"I have learned to anticipate and handle the rapidly changing situations that arise daily in the classroom. The experience shared by the lecturers have been very useful; they have taught me that the key to nurturing children is not to highlight their weaknesses but their strengths, and encourage them to do better," said Disan.
Disan says she is very happy with her new-found career and rates it 8 out of 10.
She says her immediately focus is on completing the diploma course to qualify as a full-fledged preschool teacher so that she can help to make an impact on the children's life.