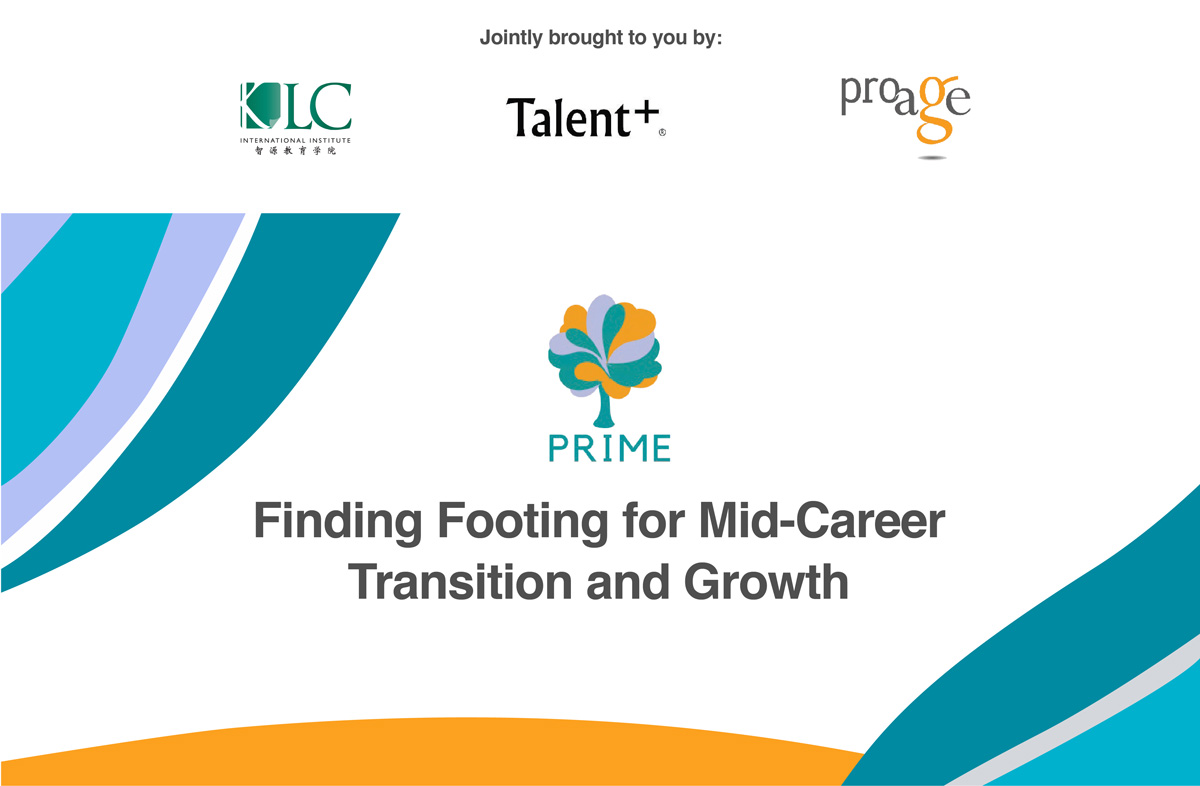 There is no better assurance than knowing that as you mature in your professional and work life you have what it takes to move forward to become more successful.
Now there's a learning programme designed specifically to help those who are  40 years and above to  transit successfully to a new vocation and better life.
PRIME, the first ever holistic talent, cognitive and health programme,  equips mature workers currently in employment or planning to change career or returning to the workforce find new meaning in work and life.
The PRIME programme:
Identifies your strengths to optimise your performance through its robust talent profiling tool, physiological health card and cognitive assessment.
Maps out your life goals and career growth opportunities to obtain clarity when making career switches based on your unique strengths and health profile.
Equips you with practical skills and best practice frameworks to enhance your employability and successfully transition.
This 10-hour programme is scheduled over three half-day sessions, and qualifies for SkillsFuture Mid-Career Enhanced Subsidy (MCES) and SME Funding.
PRIME is brought to you by KLC International Institute together with Talent Plus and ProAge, which will be facilitating the session with experts trained in psychology, talent management, leadership development, organisational behavior, wellbeing and successful ageing.
Talent Plus is an internationally-recognised management consulting firm that uses world-class science to help  companies select the very best people for specific job roles and maximise their potential for the growth of their companies. ProAge is a consultancy for workplace health accredited by the Health Promotion Board and is also a partner to the Workplace Safety & Health Council assisting employers to strategise their next breakthrough wellness programme.