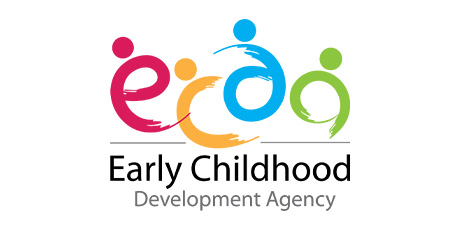 TGS-2020500086 (Synchronous e-learning)
The Fundamentals Certificate in Early Childhood Care and Education (FECCE) is designed to prepare childcare assistants to play a nurturing and supportive role in assisting preschool educator in the routine care and supervision of young children.
Gain understanding in the growth and development of children
Develop skills in responding to the basic needs of children effectively
Assist in the planning and implementation of quality learning and creative experiences for young children
Appreciate the importance of a stimulating but safe environment for young children to explore and interact
Gain knowledge on children's health and nutritional requirements
Appreciate their role in the field of early childhood education
| Modules | Duration (hrs) |
| --- | --- |
| Child Development and Guidance | 30 |
| Learning of Young Children Through Play and Creative Approaches | 35 |
| Managing the Health; Nutrition and Safety of Young Children | 25 |
| Professional Development | 20 |
| Working with Families | 10 |
| Practicum | 60 |
| Total Course Hours | 180 |
This course consists of:
120 classroom hours
60 practicum hours
Total: 180 hours
Duration
3 months (Full-time)
4 months (Part-time)
Assessment
A range of individual and group projects, quizzes, presentations, role-plays and practicum.
Note: Some projects will include practical tasks such as observation of children and implementing activities in Early Childhood classroom settings.
Award of Certificate
Upon successful completion of coursework and practicum, and a minimum of 80% attendance, students will be awarded with the Fundamentals Certificate in Early Childhood Care and Education.
At least Secondary 2 education or equivalent
Note: There must be supporting documents for the 8 years of formal education where medium of instruction is to be in English. Trainees who are not able to produce the supporting documents will be required to take KLCII English Proficiency test and/or do a short interview.