KLCII, in partnership with Employment & Employability Institute (e2i), conducted its first in-person course preview since Covid on 13 April 2023.
Held at the Paya Lebar Kovan Community Club, the event < Preschool Teaching Career Day > saw participation of about 40 members of the public keen to find out more about preschool teaching as a career.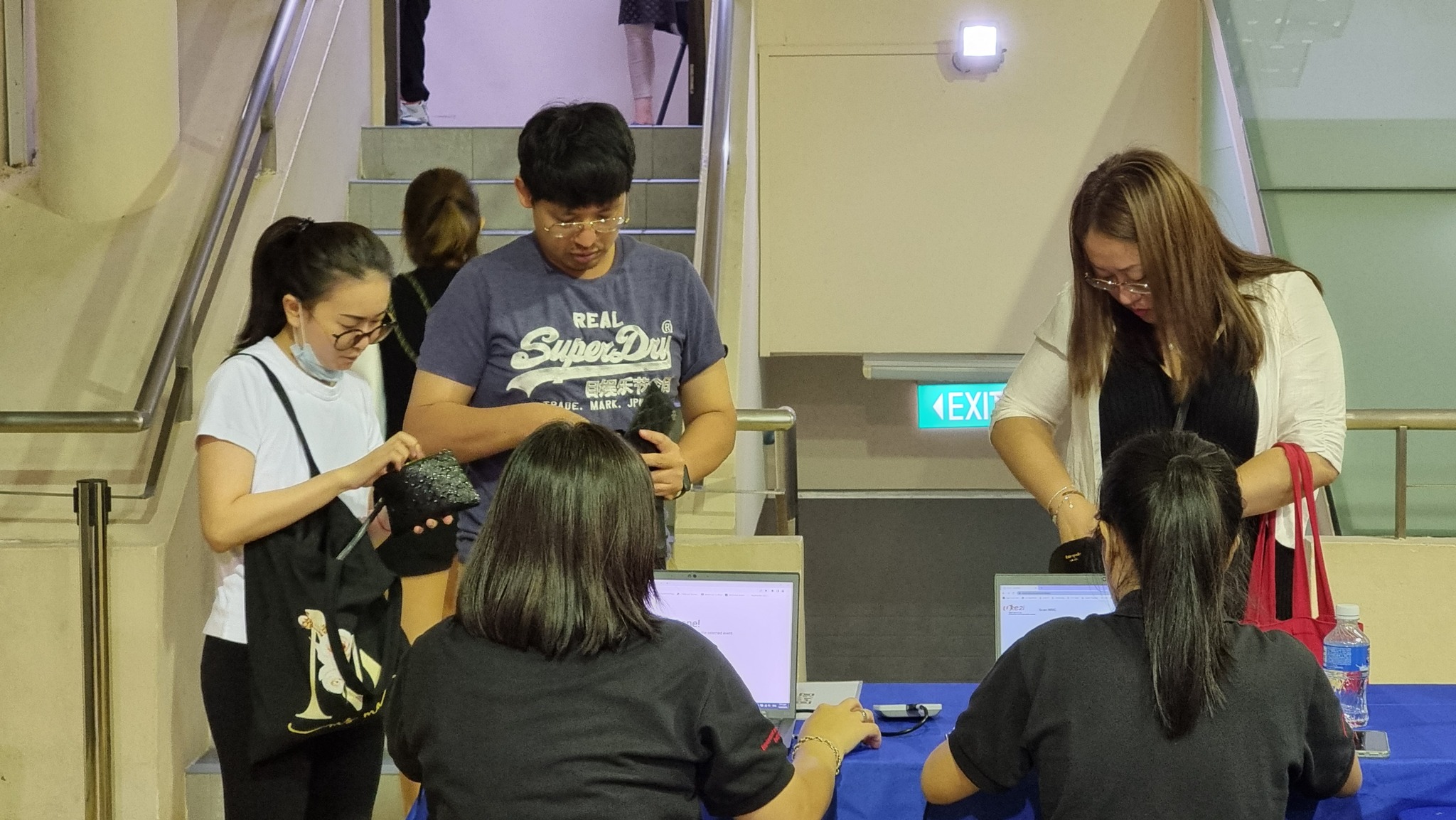 Participants registering for the event
The event was designed to present a comprehensive picture of the professional development opportunities and benefits in the early childhood (EC) sector. Participants gained insights into how they could, as preschool educators, help to mould and inspire future-ready citizens.
The highlight was a talk by Ms Michelle Koh, KLCII's Assistant Head of English Programmes, who has more than 20 years of experience in the EC sector. She has amassed numerous accolades and achievements in the areas of curriculum development, training and mentorship, as well as programme development and management.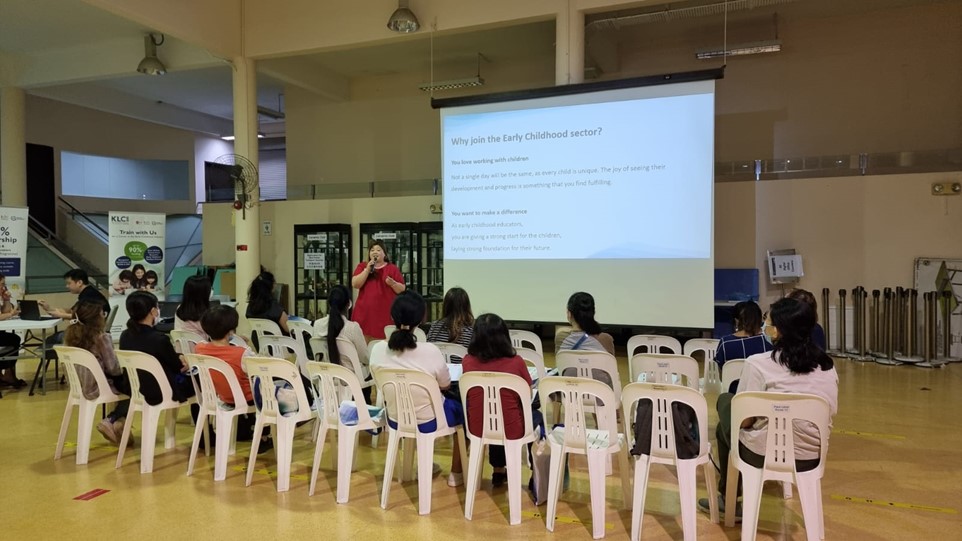 Career Talk by Ms Michelle Koh, KLCII's Assistant Head of English Programmes
In her topic, "Navigating Challenges and Celebrating Successes: My experience as a Preschool teacher", she shared insights into her preschool teaching journey and gave advice on how to launch a successful career in the sector.
After the talk, Ms Lorna Poon, KLCII's Corporate Sales Manager, and Ms Xu Jiao Jiao, Senior Course Consultant, presented a course preview separately in both English and Chinese. They shared on the various KLCII training programmes for new entrants into the early childhood sector, from basic certificate courses to diplomas and degrees. Those considering a mid-career switch also had the opportunity to learn about professional conversion courses available to them.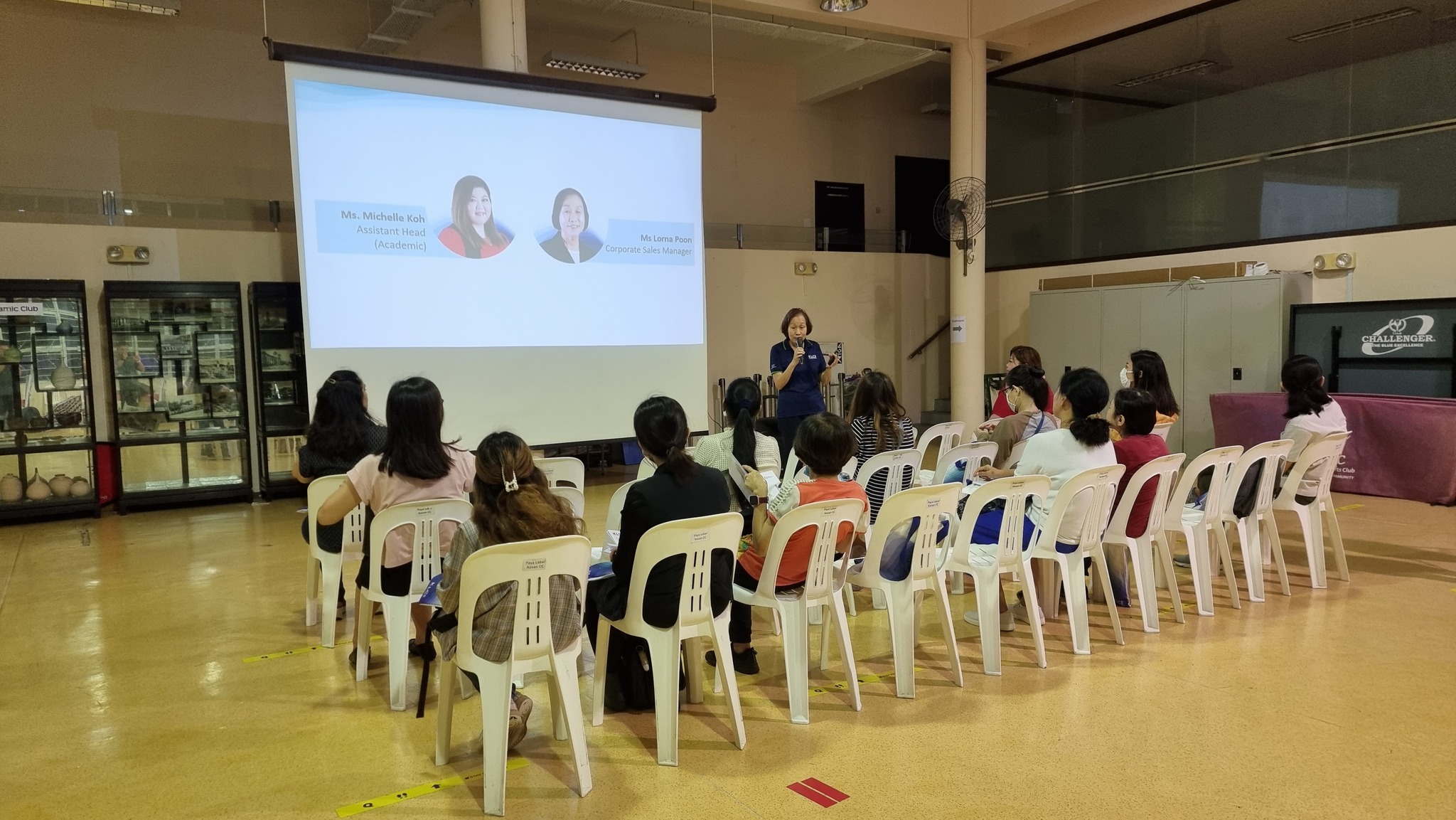 English Sharing Session by Ms Lorna Poon, KLCII's Corporate Sales Manager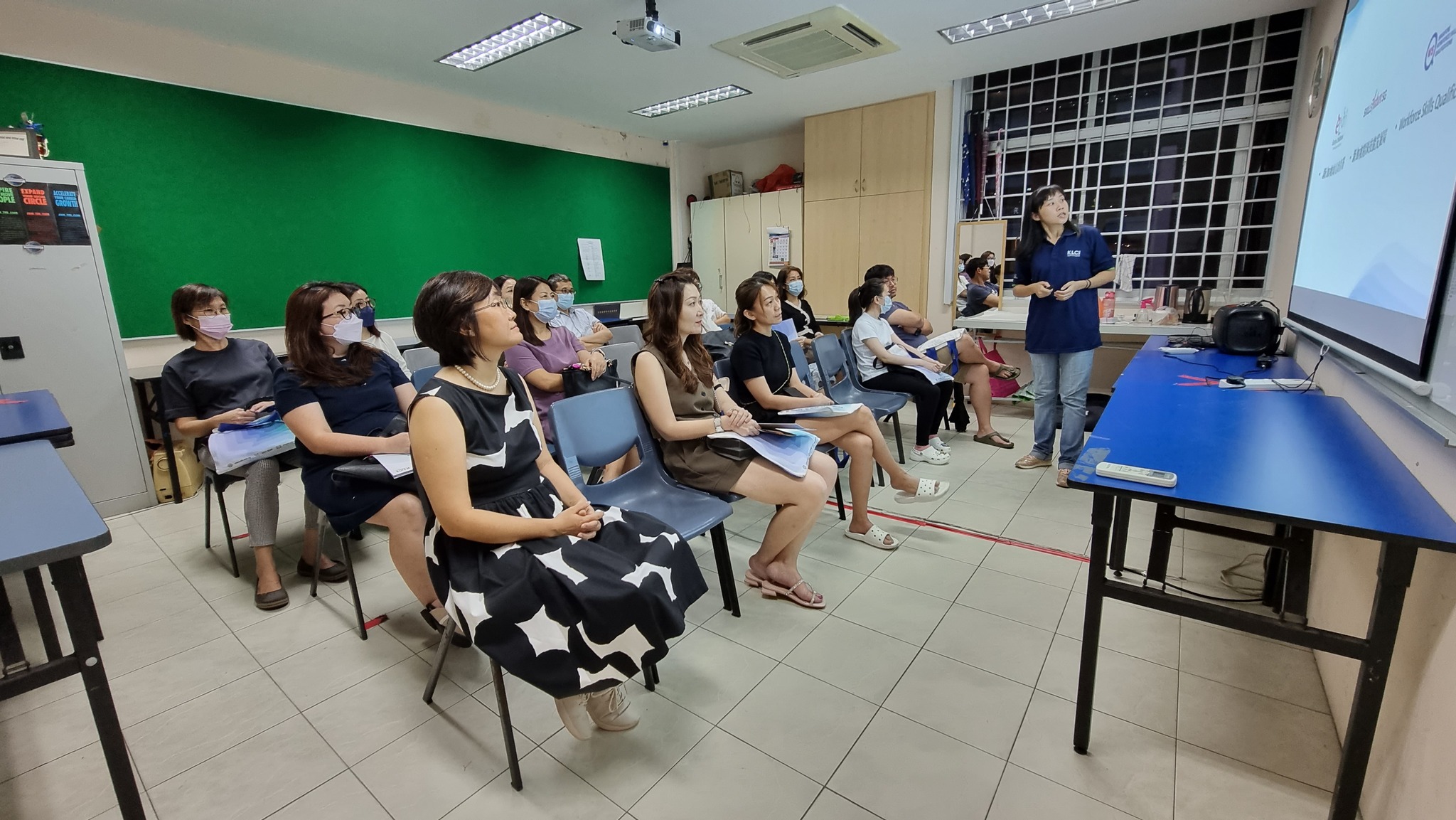 Chinese Sharing Session by Ms Xu Jiao Jiao, KLCII's Senior Course Consultant
Those truly inspired after the sharing sessions had the chance to be interviewed by recruiters from Skool4Kidz, one of the largest preschools in Singapore.
This recent event in collaboration with ECDA and E2i is one of many KLC has organised over the years to create awareness of career opportunities in the early childhood sector and the training available.
It plans to have more of such collaboration and outreach events in the second half of 2023. Join our facebook page and stay tuned for more information.