On 13 January, the Institute hosted the first Chinese New Year celebration for more than 10 international students at its Yio Chu Kang campus. Activities included participants showcasing their language abilities in an idiom solitaire game and their creativity in greeting card design for the year of the Rabbit. The highlight of the celebration was the "Lohei" toss, a good opportunity for students to gather and learn about Singapore's Chinese New Year traditions.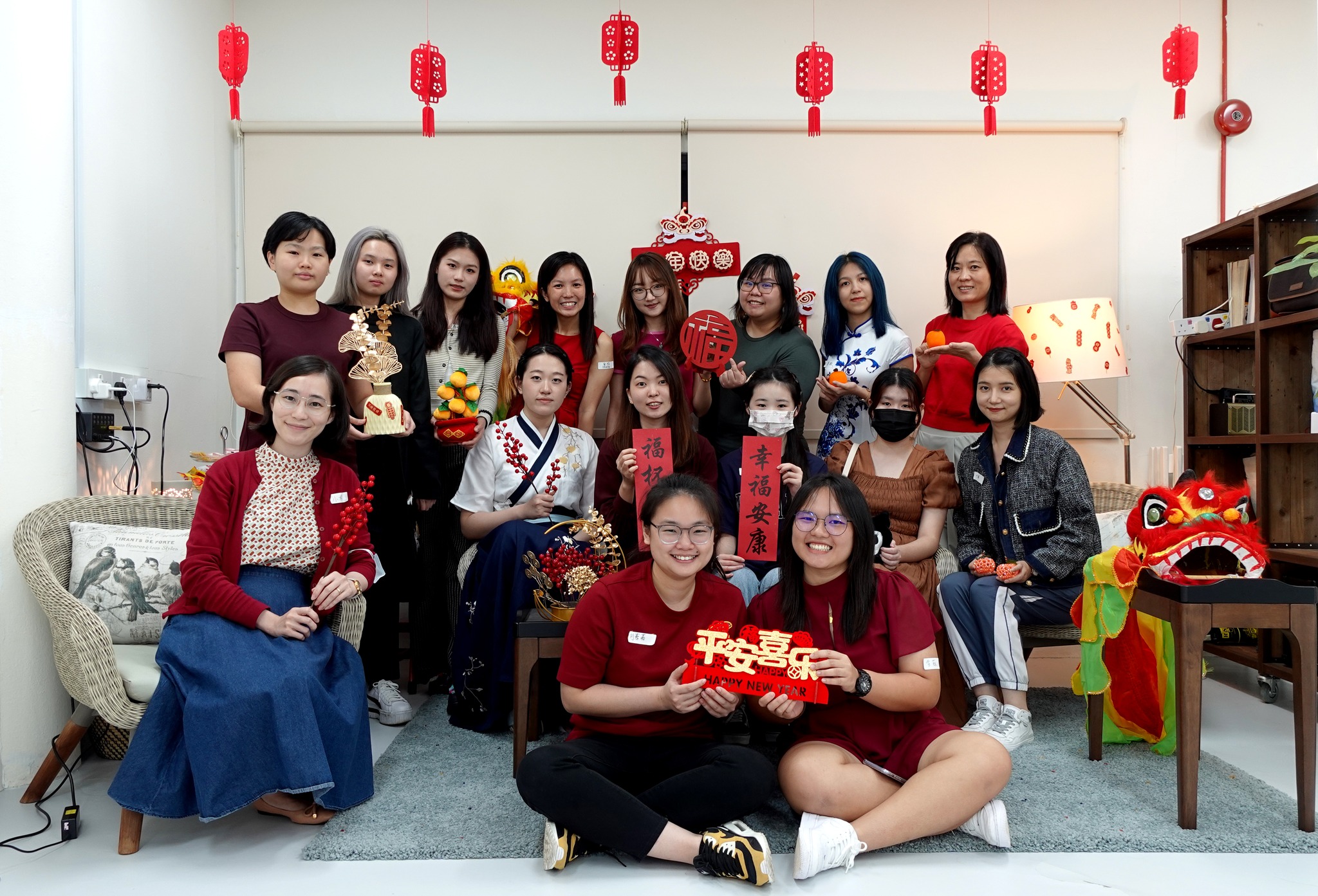 Group photo of Chinese New Year Celebration
It was childhood happiness all over again for the students when they marked Teddy Bear Day on 10 February with a tea party. It was specially organised at the Yio Chu Kang campus for them to relive innocent childhood memories of their favourite teddy bears.
They played games, tried to stick eyes and noses onto small bears. The highlight of the party was a DIY session, where students showcased their impressive crafting skills in using towels to create lovable bears.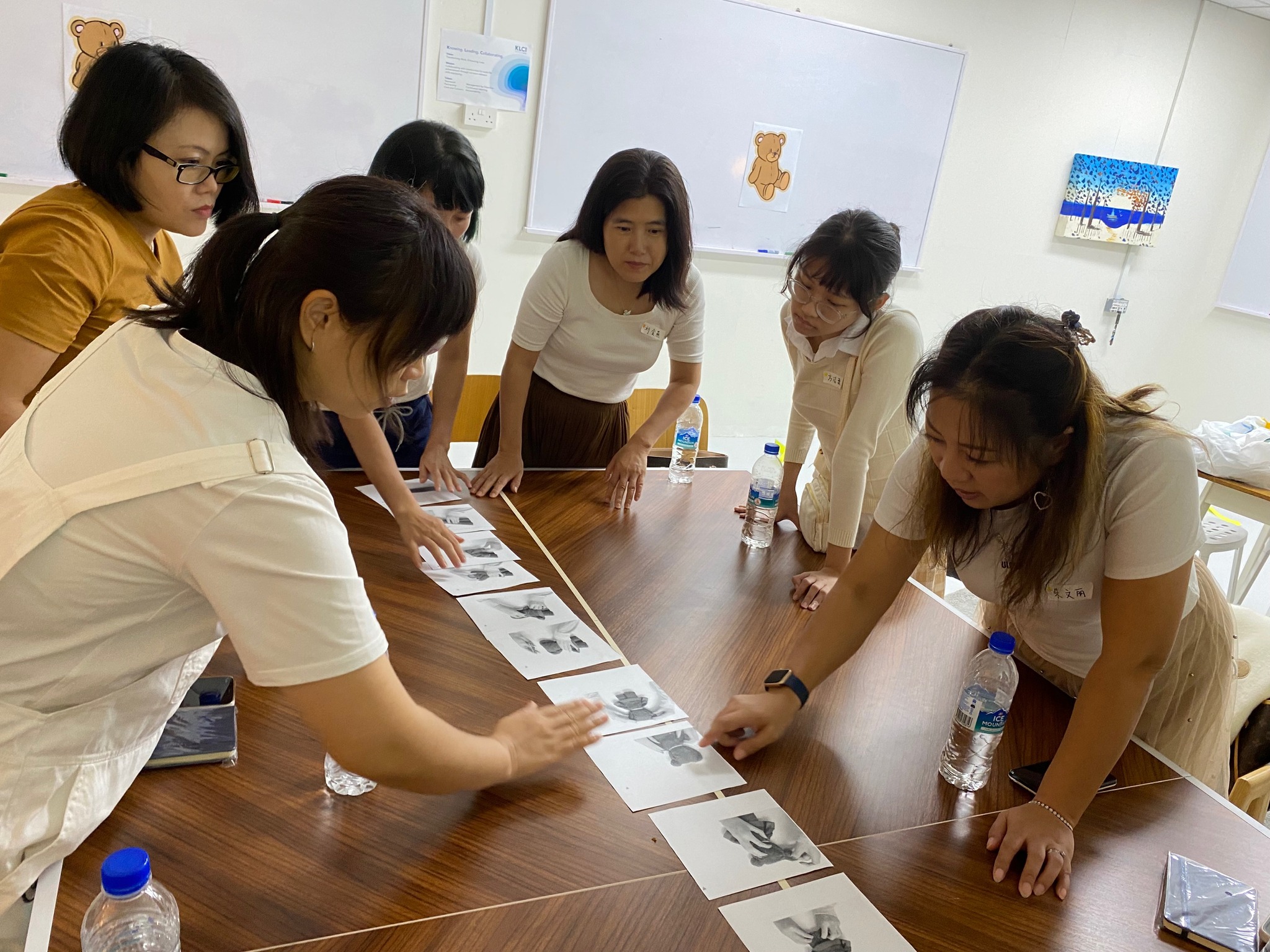 Students looking at the step-by-step guide on how to fold the teddy bear
Everyone enjoyed tea and the accompanying cakes and snacks while sharing their growing-up experiences with each other in a warm and comfortable atmosphere.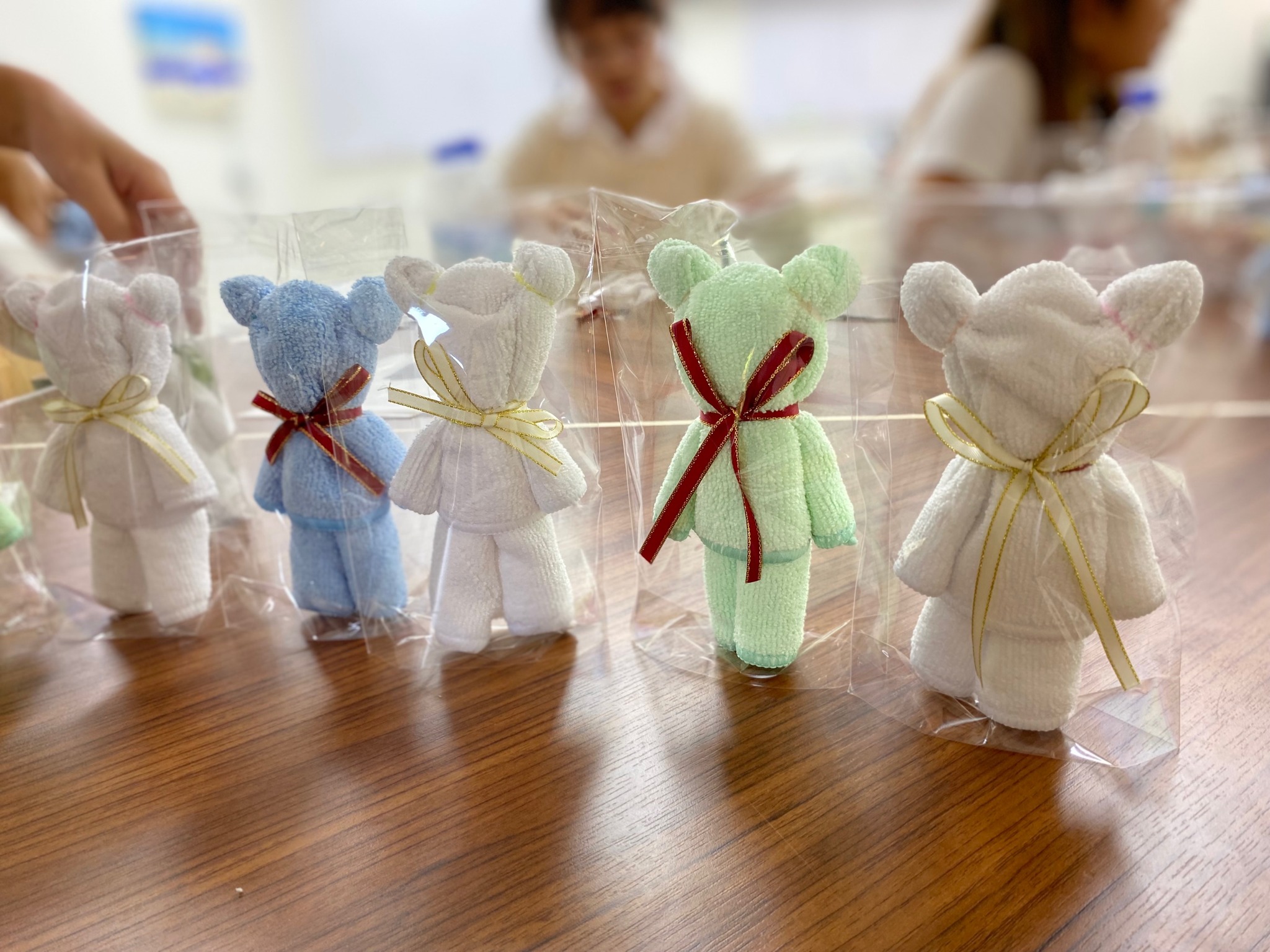 Student showcasing their handicrafts
It was flowers on every student's mind on 21 March when they marked the
Spring Equinox, the first day of spring in the earth's Northern Hemisphere. The event gave them the opportunity to gather and reminisce about their favourite flowers back home, and how many of them had been missing the delights of the cherry blossoms.
It was a great way for the students to leave their books behind and enjoy the fun and camaraderie. An interactive flower matching game with the help of technology was organised for them. They also had the chance to savour moments of creativity and joy in crafting their own favourite flowers as well.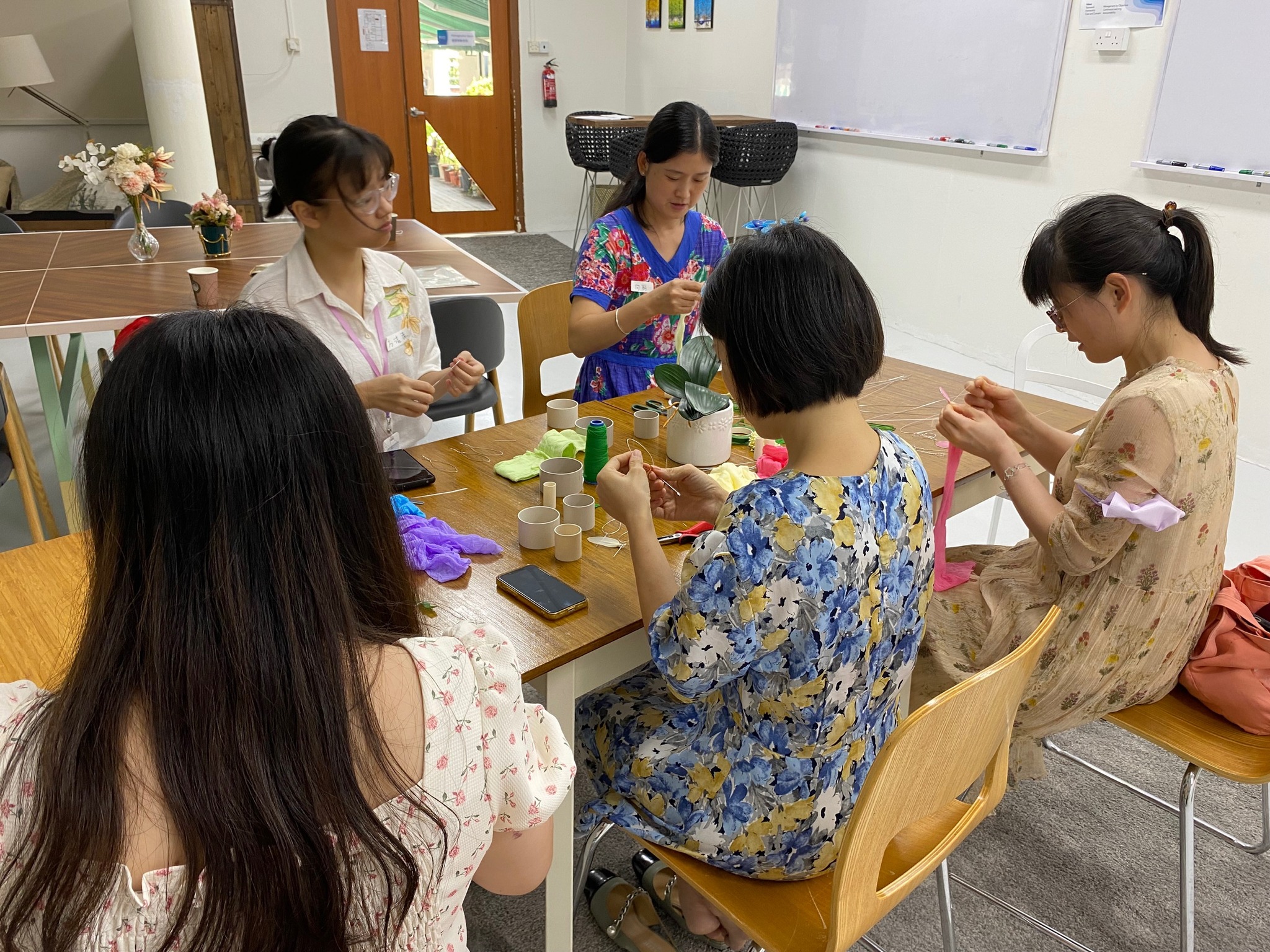 The programmes for all three events were designed and organised by KLCII's Students Collaborative Excellence Group (SCEG), which comprises students with special talent and skills who help host activities for their fellow students.