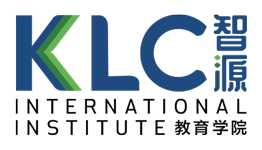 Research has shown that the early years of young children have a strong influence in their achievements in the later years. With the increasing amount of time young children spent in preschools, it is vital that preschool and kindergarten teachers be trained in both teaching pedagogical skills and in understanding of growth and development of young children.
This 1200 hour course is specially designed for preschool and kindergarten teachers to improve their teaching skills and knowledge of young children.
The Course aims to:
Enable students to transfer education philosophies and child development theories into developmentally appropriate experiences
Enable students to be skilful in their role of observation and application of knowledge of child development
Present students with a variety of approaches and strategies which facilitate the development of appropriate curriculum
Enable students to develop interpersonal and communication skills to collaborate with fellow colleagues, parents and other professionals in the community
Help students design, implement and evaluate learning environments and classroom activities.
Modules
Duration

Principles and Practices in Early Childhood Education

Early Childhood Education in Singapore and Historical Perspectives

30hrs

Early Childhood Development Studies

Development in Infancy , Toddlerhood and Early Childhood
Observing, Documenting and Assessing Young Children's Development
Young Children and Play Development
Understanding Young Children with Special Needs

210hrs

Curriculum and Pedagogy

Young Children's Language and Literacy Education
Young Children and Mathematics Education
Discovery of the World: Science for young Children
Music Education and Movement for Young Children
Arts Education for Early Childhood
Fitness; Health and Wellness in Early Childhood
Self and Social Awareness
Technology in Early Childhood Education
Curriculum for Young Children
Classroom and Behaviour Management
Creating Learning Spaces for Young Children
Programme for Infants and Toddlers

460hrs

Personal Growth and Professional Development

The Teacher's Professional Growth and Conduct
Personal Growth: Developing Interpersonal and Communication Skills

120hrs

Safety, Health and Nutrition

Young Children's Safety; Health and Nutrition

40hrs

Working with Families

Working with Families; Schools and The Community

40hrs

Teaching Practice

300hrs
This course consist of:
900 classroom hours
300 practicum hours
Total: 1200 hours
Duration
Assessment
A range of individual and group projects, quizzes, presentations, role-plays and practicum.
Note: Some projects will include practical tasks such as implementing activities in an Early Childhood classroom settings.
Award of Certificate
Upon successful completion of coursework and practicum, and a minimum of 80% attendance, students will be awarded the International Diploma in Early Childhood Care and Education issued by KLC International Institute, Singapore.
At least 17 years old; AND
Minimum 12 years of formal education; OR
GCE A-level (minimum 2 credits), IB Diploma, or other equivalent pre-university certifications; OR
Polytechnic diploma or equivalent
Language Requirement
GCE O-level C6 grade in English Language; OR
IELTS 5.5 or other equivalents
All fees stated are inclusive of prevailing GST and are in Singapore dollars.
Students are required to pay a non-refundable application fee of $291.60 upon course sign-up.
Medical insurance coverage of $$71.28 (per year) is mandatory for international students.
Note:
Student pass holders are not permitted to engage in any form of employment or attend an industrial attachment/internship programme, whether paid or unpaid, without a valid work pass issued by Ministry of Manpower.
This course has not been accredited by the Early Childhood Development Agency (ECDA), the effect of which is that the course will not be recognised as a professional qualification required for the registration of pre-school teachers in Singapore. This condition will be in effect until such time that the PEI provides evidence to CPE that the course has been officially accredited by ECDA.
Course fees are subjected to changes without prior notice. For a full schedule of the miscellaneous fees, please click here.