The early childhood sector is not spared from the COVID pandemic. The entire early childhood workforce ranging from Principals, centre leaders, pre-school teachers as well as the cooks and cleaners faced the prospect of a burnout at work.
A one-day course on "The adoption of psychological methods to deal with challenges" was organised by KLC to learn to identify and address the symptoms of burnout.
Held on 20 January 2022, the eSynchronous  programme was designed to help participants pick up basic psychological tools that allow them to better understand themselves and those they work with. It discusses the cognitive processes on how to deal with challenges in a professional manner as well as with personal issues, difficult people, and ethical dilemmas.
It was conducted by Teh Jun Zhi, an Australia Doctor of Philosophy scholar in Psychology. The learning programme included interactive sessions to share challenges faced by the participants, a wellness activity called "The wheels of awareness", and a short video clip on the power of positivity. More importantly, the principals learned to apply the concept of self-awareness and emotional regulation. Overall, the course helps participants to cope and to communicate with others effectively.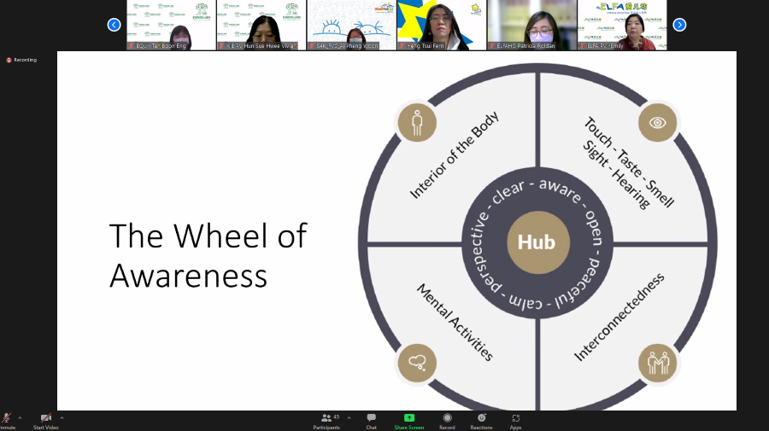 Feedback from participants has been very positive. Most of them said the course was insightful and well-paced.
Ms Mahirah Binte Mohanmed Yasid of K-Joy Educare said, "This course has taught me acknowledge my stress and regulate my emotions, it is important to have a clear mind to ensure productivity and efficiency at work.
Ms Jean Lim Yun Jing of Skool4Kidz  said, "Thank you for reinforcing what I know and how to deal with my emotions. Reassuring, as it comes from a professional."
Dr Teh is currently based in Singapore as an adjunct lecturer at Singapore Polytechnic as well as an online lecturer for the University of Sydney. Her experiences in both academic and clinical settings onshore and offshore have helped her to be a sensitive communicator and professional teacher.