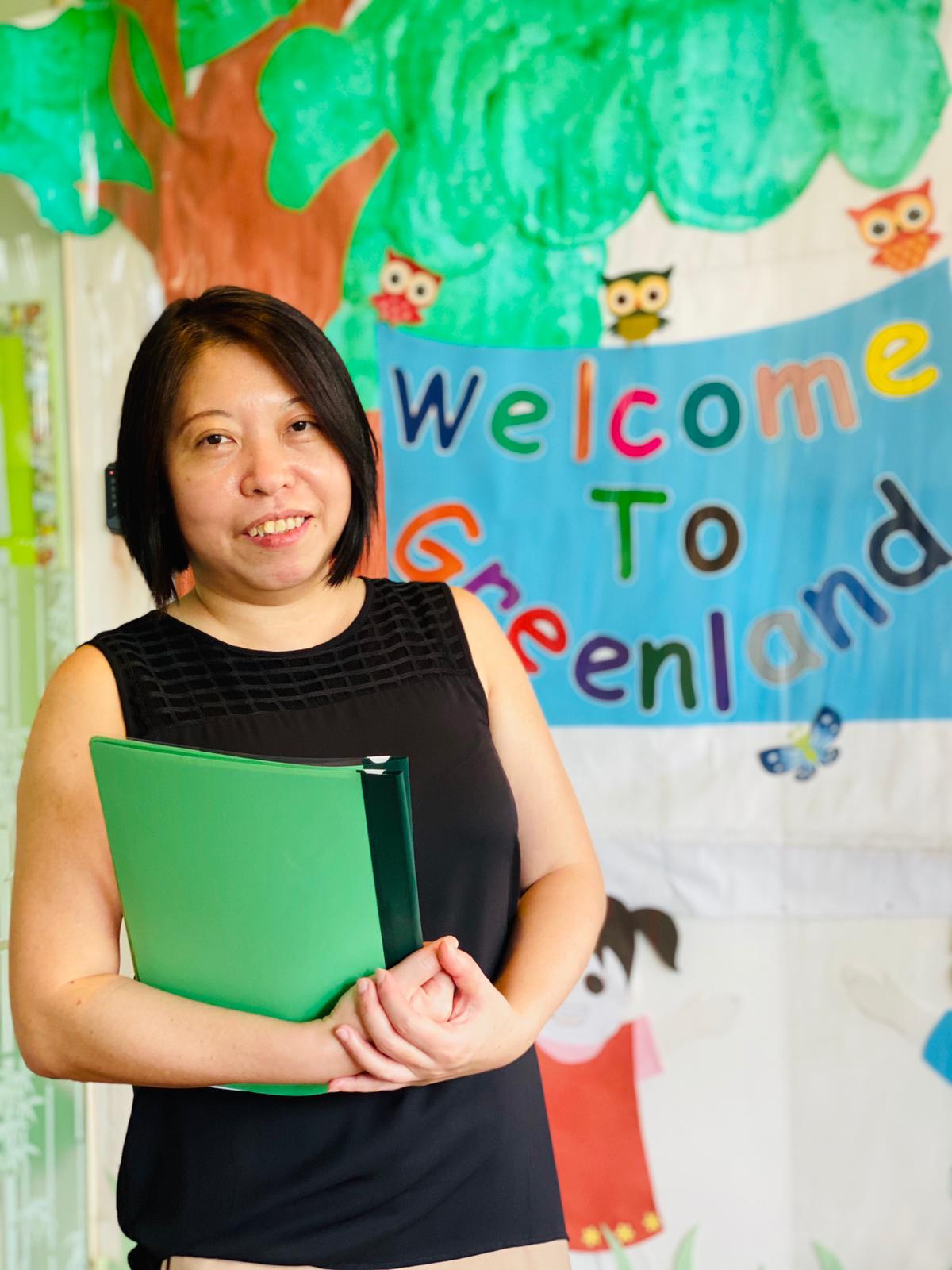 Ms Sharon Lim had harboured the desire to teach young children since she left school but was unable to pursue it due to her financial commitment to the family.  After some 30 years working across many sectors, Sharon has finally fulfilled her long-time dream to become an early childhood teacher.
Leaving her last job as a personal assistant and administrator earlier this year had helped her to rediscover her passion for teaching. She approached the Employment and Employability Institute (E2i) to find a suitable employer and was referred to KLCII, which then connected her to Greenland Childcare.
The centre offered her a "Place and Train" programme in July 2020 requiring her to work in the morning and study  in the afternoon with KLCII for the WSQ Professional Diploma in Early Childhood Care and Education.
Juggling between work and online study at her age has been a big challenge. But she has taken it in stride to achieve her aim to become a qualified preschool teacher and contribute to the healthy development and growth of the children under her care.
The Professional Conversion diploma programme has been designed to equip those making their mid-career switch with the essential early childhood education philosophies and child development theories. It also covers the design, implementation and evaluation of learning environments and classroom activities based on the preschool education curriculum.
"I have learned to better understand and manage children's behaviours and development during their early growing years. Furthermore, my experience in administration work and customer care has been most useful for my communication and engagement with the parents," she said.
She added that her childcare role has been very enjoyable, although it is more tiring compared to her previous jobs.
An avid lover of travels and TV dramas, Sharon said she looks forward to bringing interesting subjects from her experiences into the classroom to make learning more interesting and endearing for the children.